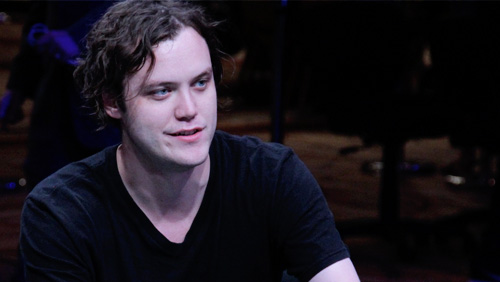 Lee Davy brings you updates from the World Series of Poker Main Event as nine players battle it out for the title of poker's Champion of the World and $8m in prize money.
Qui Nguyen has just doubled up the short-stacked Michael Ruane in only the fourth hand of the night. Nguyen, who started the day as the overwhelming chip leader, raised to 2,350,000, on the button. The small blind folded and Ruane moved all-in for 23,100,000 from the big blind. Nguyen asked for a count before making the call.
Showdown
Ruane: [8h][8c]
Nguyen: [6d] [6h]
It was a dream position for Ruane to be in with an 81% chance of a double up and the deck didn't disappoint. The board ran out [Ah] [9c] [7s] [Qc] [Kh] and Ruane has more manoeuvrability with 47 big blinds.
Chip Counts
Qui Nguyen – 94,925,000
Vojtech Ruzicka – 73,250,000
Cliff Josephy – 63,500,000
Gordon Vayo – 55,500,000
Michael Ruane – 47,450,000
Final Table Payouts
1. $8,005,310
2. $4,661,228
3. $3,453,035
4. $2,576,003
5. $1,935,288
6. Kenny Hallaert – $1,464,258
7. Griffin Benger – $1,250,190
8. Jerry Wong – $1,100,076
9. Fernando Pons – $1,000,000
Comments