17 October 2016 – London, UK (Press Release): Game server software specialist, Black Cow Technology, has struck a long-term deal to licence its Open Gaming Architecture (OGA) software to The Games Company.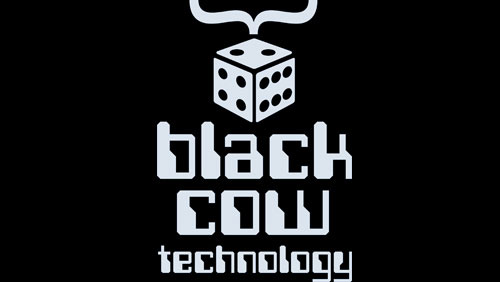 Under the agreement, The Games Company will use the OGA software to power their new remote game server (RGS) to deliver market-leading games to the industry's biggest operators.
Built using open-source software, with a fully-functioning Games Development Kit, OGA provides The Games Company with the most flexible and efficient solution available in the market today.  OGA is revolutionising the speed with which game engines can be developed, complex slot engines being completed in just four or five days.
The Games Company is currently integrating its RGS into a Tier 1 platform ahead of a Q1 2017 go-live with more than 20 games set to be available at the launch.
"We are very pleased to have signed a deal with The Games Company – a premium games developer that has always battled to get the required distribution," Black Cow Commercial Director Tony Plaskow said. "With OGA powering their RGS they now control their own destiny and we are excited to work with them as they integrate into ever-more platforms and operators."
Hans Winkelmann, CEO of The Games Company, added: "We have been very impressed with the flexibility, efficiency and control that OGA provides our development team with. We have worked with a range of different solutions over the years and can say undoubtedly that OGA is the best of its kind. We look forward to working closely with the Black Cow team as we distribute our RGS more widely."
For more information, comments, high-resolution images, contact:
Lyceum Media
ABOUT BLACK COW TECHNOLOGY 
Black Cow has developed the Open Gaming Architecture (OGA) to provide games developers and operators with a best-of-breed "game server construction kit". OGA empowers operators and developers to efficiently and rapidly build and deploy casino games of any type. The software has been built to directly tackle the limitations of existing RGS systems by moving all game engine logic and client communication out of the core platform. It can connect to multiple hosts through multiple wallet technologies and is certified for use in regulated jurisdictions. http://www.blackcow-technology.co.uk/
Contact Black Cow:
+44 (0) 7810 541 655
ABOUT THE GAMES COMPANY 
The Games Company is a UK-based slot game supplier, specialising in HTML5 for desktop, mobile and tablet. Currently building an RGS, using Black Cow Technology, to deliver content to the wider market from Q1 2017. The Games Company works with operators on both exclusive and revenue share models. Licensed and regulated by UK Gambling Commission and Alderney Gambling Control Commission.