The ripple effect of United Kingdom's unexpected Brexit vote has stretched to the financial sector.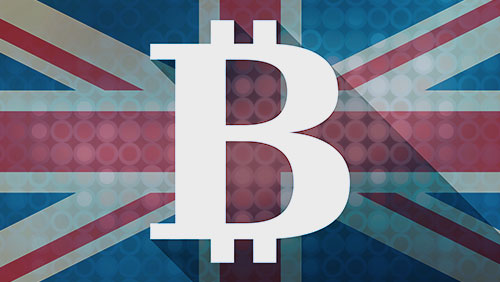 Last Friday, credit rating institution Moody's lowered the credit rating for UK from stable to negative to negative—something that could possible lead to lower ratings for the sovereign in the future.
UK's growth prospects, according to Moody's, would be "materially weaker" if the government fails "to secure a favorable alternative trade arrangement with the EU and other countries."
"During the several years in which the UK will have to renegotiate its trade relations with the EU, Moody's expects heightened uncertainty, diminished confidence and lower spending and investment to result in weaker growth," the credit rating service said.
So what could this mean for bitcoin?
The popular digital currency is being touted as a "safe haven" asset, particularly in these times of "macroeconomic uncertainty," and bitcoin experts are expecting that the Brexit vote will drive more people to look into cryptocurrency as an investment vehicle.
So far, the impact on the bitcoin price is minimal. On Monday, the price of the digital currency registered at $645.65 with close to 15.71 million bitcoins in circulation.
However, it could be only a matter of time before Moody's lowered credit rating for UK will shake things up in the virtual currency space.
Accountants want US gov't to clarify if bitcoins are taxable
Should bitcoins be taxable?
U.S. taxation agency Internal Revenue Service (IRS) classified the cryptocurrency as an asset in 2014, and then in 2015, the U.S. Commodity Futures Trading Commission (CFTC) categorized bitcoin as a commodity like oil and corn. But aside from that, digital currency-related regulations have yet to be updated, which—as you might expect—is creating confusion in the bitcoin community.
This confusion has prompted the American Institute of CPAs to ask the IRS to clarify on "10 issues related to digital currencies which otherwise may create audit issues," such as the tax exemption status for donations made using bitcoin, according to the Wall Street Journal.