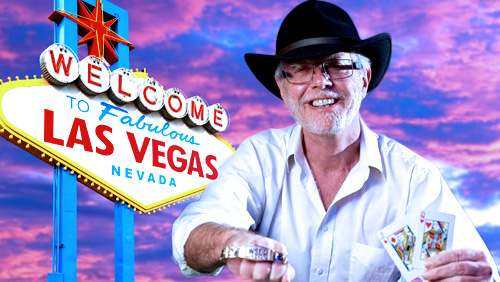 James Moore has won the bracelet in the Super Seniors Event; Benny Glaser is closing in on his second bracelet of the summer leading the final three players in the Omaha Hi-Low Split-8 or Better Championships, and more.
James Moore has earned membership into the coveted World Series of Poker (WSOP) bracelet club after winning Event #31: $1,000 Super Seniors No-Limit Hold'em. The radiologist finished on the top of a pile of 1,746 entrants, an increase of 14% year-on-year, and that created a prize pool of $1,326,400.
The 65-year old earned $230,626 for his heads-up victory over Charles Barker. He came back from a 3:1 chip deficit at one point in that match up. It was his first final table and only his second WSOP cash. Former WSOP bracelet winner and World Series of Poker Circuit (WSOPC) gold ring winner, Fred Berger, also made the final table finishing in sixth place.
Final Table Results
1. James Moore – $230,626
2. Charles Barker – $142,461
3. Steven Krupnick – $102,052
4. Charles Rinn – $73,943
5. Eugene Spinner – $54,197
6. Fred Berger – $40,191
7. Arthur Loring – $30,159
8. James Parrott – $22,902
9. Vern Soeldner – $17,604
Other notables aged 65+ who made a deep run in this event were Donnacha O'Dea (29th), TJ Cloutier (38th), and Paul Magriel (46th).
Benny Glaser Searching For 2nd Summer Bracelet in Event #32: $10,000 Omaha Hi-Low Split-8 or Better
Jason Mercier needs a challenger in the WSOP Player of the Year (POY) race and perhaps it's going to come from the south of England?
Benny Glaser is in a great spot to capture his second bracelet of the summer, third in two years, as he moves into an unscheduled fourth day of action in Event #32: $10,000 Omaha Hi-Low Split-8 or Better.
Glaser won his bracelet in the baby version of this game. He also made the final table of Event #16: $10,000 2-7 Draw Lowball Championship finishing fifth; an event won by Mr Mercier.
163 entrants created a prizepool of $1,532,200. The three remaining players are guaranteed $175,754 with $407,194 awaiting the winner. Day 3 began with 16 players in contention for the title and Matt Glantz leading the likes of defending champion Daniel Alaei and Mercier.
Alaei's run ended in 12th place. Mercier made his fourth final table of the series before hitting the rail in eighth. Douglas Lorgeree and Glantz are still in with a shout at the title. Glantz has been in this position twice before but has never closed the deal. Lorgeree is tasting this fine cuisine for the first time. And it's for these reasons why Glaser must be the favourite to take it down.
Day 4 Chip Counts
Benny Glaser – 3,225,000
Douglas Lorgeree – 3,095,000
Matt Glantz – 1,850,000
Final Table Results Thus Far
4th. Grzegorz Trelski – $125,125
5th. Robrt Campbell – $90,846
6th. Per Hildebrand – $67,291
7th. Todd Brunson – $50,872
8th. Jason Mercier – $39,269
9th. Felipe Ramos – $30,965
Eli Elezra bubbled the final table; Shaun Deeb finished 13th, and Richard Ashby finished 18th.
The Best of the Rest
91 players remain in Event #33: $1,500 Summer Solstice No-Limit Hold'em. The 90-minute level event has reached the conclusion of Day 2 with 91 players remaining in the field from a started line up of 1,840. Koray Aldemir has the chip lead with 677,500 chips, newly patched 888Poker Ambassador Chris Moorman is in third place with 411,500, and Jason Wheeler is in fourth with 352,500. $409,171 awaits the winner.
Jameson Painter leads the final table of Event #34: $1,500 2-7 Triple Draw Lowball (Limit). It's Painter's fourth cash of the summer and his fifth WSOP final table of his career. His best placement came in 2010 when he finished fourth in the $10,000 Limit Hold'em Championship for $140,760. 358 players created a prizepool of $483,300, and $117,947 awaits the winner.
Final Table Chip Counts
1. Jameson Painter – 715,000
2. Alexsandr Vinskii – 493,000
3. Guy Hareuveni – 460,000
4. Adam Spiegelberg – 354,000
5. Andrey Zaichenko – 282,000
6. Andril Nadieliaiev – 152,000
7. Daniel Zack – 149,000
8. Andrew Kelsall – 42,000
9. Sebastian Schulz – 30,000
Former November Niner Sylvain Loosli leads the remaining 197 players in Event #35: $5,000 Six-Handed No-Limit Hold'em. The event drew 541 participants, creating a prizepool of $2,542,700 and the winner will receive $560,843. Loosli is the highest ranked Frenchman in the Global Poker Index (GPI). Pierre Neuville sits in third; Brandon Steven is in sixth, and recent bracelet winner Ryan Laplante is in seventh.
Yen Wu leads the final 125 players in Event #36: $2,500 Mixed Omaha/Seven Card Stud Hi-Lo 8 or Better. 384 entrants created a prizepool of $896,350, and the winner will walk away with $213,186. The World Poker Tour (WPT) Tournament Director, Matt Savage, ended the day in 19th place, current WSOP Player of the Year favourite Jason Mercier finished in 37th place, and the #2 ranked player in the GPI Rankings, Anthony Zinno, finished in 44th.
Comments