This past weekend I had the pleasure of attending Codeta.com's VIP event for affiliates, an opportunity to educate potential partners on what the niche online casino has to offer while building relationships and having some fun.  As mentioned in the past, I've been on a number of VIP affiliate events over the past twelve years, but this was my first time attending an event hosted by a start-up company.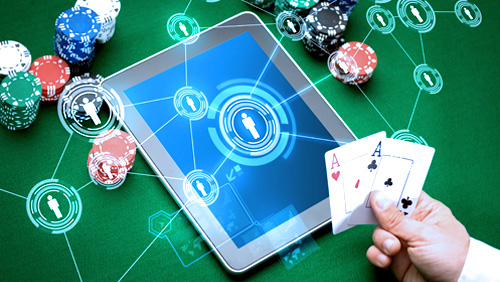 Codeta's VIP day consisted of a variety of activities around Stockholm, kicking off with a list of challenges to accomplish around Central Stockholm in teams, followed by a tour of the Codeta offices, lunch, a presentation, a speed boat trip through the Stockholm Archipelago, drinks and dinner at a breathtaking boat house overlooking the water, live table games and club-hopping.
Simon Johanssen is the affiliate director of Ihre Consulting, the company behind Codeta's launch and one of the key organizers behind the VIP activities.
"As new brands launch every week with promise of an unique thinking and touch to the industry, this was for us an opportunity to actually share with our partners what we have achieved and bring them onboard to join our journey.  No blank promises on Skype or email, we wanted them to see it by their own eyes", Johanssen explained.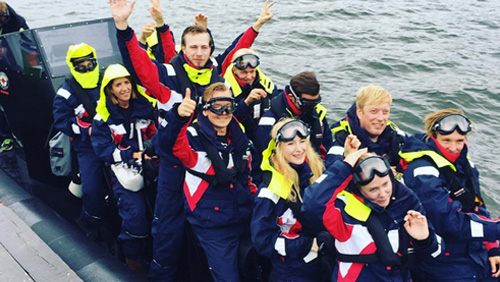 He added, "More important just to have fun with each other, for real enjoy each other's company without feeling the stress or need to hand out business cards or talk deals. From great relations good business is born, which I think summarizes the idea behind this event".
Via a tasteful and interesting presentation delivered during lunch, the Codeta team educated affiliates on how their brand delivers a unique experience to customers.  The care, research and dedication going into the creation of the site and brand was clear to everyone and the affiliates appreciated the sharing of information.
Presentations during VIP events are a difficult balancing act as the hosts shouldn't be seen as pushing their product or boring their guests, but keeping it quick, high quality and over lunch was a great way to do it, in my opinion.
The Codeta presentation offered two main points to affiliates:
"First of all we exist to take back the pride of Table Games. Today there is no dedicated site for Table Players out there that wish to play online", explained Johanssen.
"Second of all our overall strategy is built on real consumer insights. We have and will continue to invest in both quantitative and qualitative research such as focus groups with table players in order to develop the best possible product for them. What we have learned is that our target group wants a proper experience, closer to a real casino, with respect for the table player and his desire to perform. So in a sense, that could reclaim the dignity of being a table player", he said.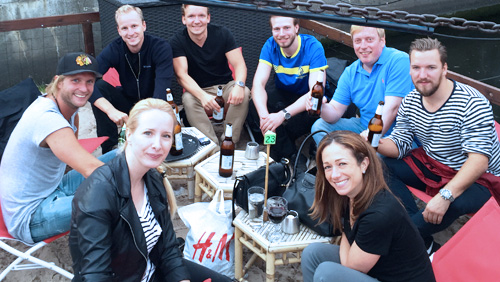 In addition to successfully educating affiliates on a new brand they have the option of promoting, I thought the Codeta team did an excellent job planning entertainment throughout the day.  What I enjoyed most was the personal touches, including a BBQ at the ultimate dream house, an independently owned property as opposed to a fancy restaurant or rented venue.
But who cares what I think, really.  These VIP events are all about the affiliates and here is what they had to say about their experience in Stockholm.
VIP events are a fantastic way to build relationships
Yes, this is obvious, but there are ways to arrange VIP events so they reap long-term as opposed to short-term rewards.  Personal touches, transparency and education are just as important, if not more important, than spending loads of money on fun activities and freebies.
Erik Bergman, co-founder of Catena Media said, "[VIP events bring] much better opportunities to get to know each other and actually get a good understanding of the work and the idea behind a brand. It also brings a certain trust in the relationship when you spend more time together and you meet the entire team behind the casino, something that of course is especially important with a new startup".
In the same vein, Adam Bielinski, Better Collective's Head of Markets & Products – Casino said, "You can meet people face to face and learn bit about their private life and attitude other than just business issues. In that way you build much stronger relationships that could exist still when one will switch to other company. It also shows that operators believe in affiliate marketing and want to work closely with affiliates".
Henrik Schönbeck, Co-founder of CasinoInternet.se, told me Codeta's VIP event was one of the best he's ever attended.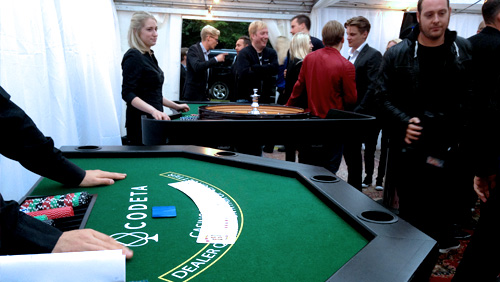 "To build relationships is what we do every day. I think the Codeta event was more effective than many other VIP events. Codeta had spent quite some time and effort preparing for this event and that is a major reason why it turned out so well. They made us all feel special and that they really appreciate us", he shared.
Favorite activity from the Codeta event
What I found interesting here is that the affiliates on the trip were most impressed by the team building activities such as the hunt around Stockholm and the table games as opposed to "partying" or getting showered with gifts and other expensive treats.
When asked what activity he enjoyed the most, Jonas Gisle, affiliate manager for Matching Visions mentioned the team hunt around Stockholm.
"It was something very different from all other social networking events I´ve been to in this industry. It gave us the opportunity to solve different tasks as a team, see a bit of Stockholm, get to know new people, etc. Very cool and different".
Bergman agreed and said, "I really liked the missions we did around in Stockholm in the morning. Going around in jeeps solving quests as a team was definitely something out of the ordinary when it comes to these kinds of events. It was fun and much appreciated by everyone".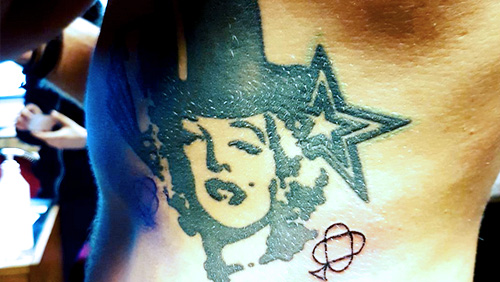 Schönbeck literally took one for the team when he tattooed the Codeta logo on his torso as part of the morning mission in Stockholm (for lots of points, might I add).  He also mentioned the boat trip as a highlight seeing as speed and extreme sports are his thing.
Bielinski enjoyed the table games the most and said, "I think it was a good chance to feel the climate of real casino and learn some skills. I like that it was connected with what Codeta is offering – that is table games".
How affiliates choose what operators to work with
While Codeta's event was a slam-dunk on the day, accepting an invitation to a VIP activity does not guarantee the affiliate will then heavily promote the host's brand(s).  Sure, it helps, but there are plenty of other factors involved, such as the quality and uniqueness of the brand.
For Gisle, knowing and trusting the people behind the brand plus the payment methods, game providers, etc, are all important factors.  Good presentations prior to signing a deal are also key, something Codeta did a great job of providing this past weekend.
"We've seen some very good presentations, and some very bad ones. Seeing as we already work closely with Codeta and know the people behind the brand, it makes it much easier to work with them. After spending a weekend in Sweden and getting to know everyone better, as well as seeing a rock solid presentation of the product, we are certainly very excited about the launch of Codeta", Gisle shared.
Bergman was also impressed with this weekend and is looking forward to working with the Codeta brand.
"The most important factor is the conversion rates as well as the player values. We monitor this closely to make sure that the best performing brands get the best exposure. These kinds of events won't get you to the top spots but it will give the brand a chance to prove it self which it might not have gotten otherwise", he said.
"We will try them out and we have good hopes about them. The live casino is an interesting approach and it feels like they have really done their homework. They will be live on JohnSlots, AskGamblers and Freespins.se among others within a near future", he added.