How to successfully launch a new online casino brand in a highly competitive market is something just about everyone in our industry would like to master.  As we covered a few weeks ago, a number of larger affiliates have taken white labels and launched their own brands, but the itch to make a move to an operator goes beyond the just affiliates in our industry.
Over the years in iGaming, I've seen high profile affiliate mangers move from legacy affiliate programs representing a number of older brands to an affiliate program representing one or two new brands.  Lloyd Apter, one of the most seasoned affiliate mangers in our space, has been in the industry for over a decade and made a move from managing established Micrograming brands to managing Casino Cruise's affiliates and marketing.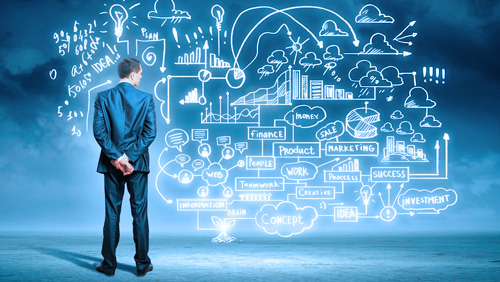 Casino Cruise was launched in 2014 and Apter has been tasked with recruiting affiliates to work with the program and to grow brand awareness across the board.  I spoke with Apter about some of the pros and cons of working with newer and smaller brands vs. more established ones and some of the challenges he's faced along the way.
Becky Liggero: Thank you so much for joining me today, I've always enjoyed catching up with you over the years.  What is the biggest challenge you faced when launching a new online casino brand in our highly competitive space?
Lloyd Apter: The online casino industry is a dinosaur in the Internet space and even has dinosaurs working within it like ourselves, young and fun loving dinosaurs I should add [laughs].
Launching a new casino business into this space, with literally hundreds of other established casinos out there, including tens of very established and powerful brands is a big challenge.  The flip side is that new casinos with potential are always given a chance by affiliates in their new casinos sections and there are customers who like to try new casinos.
The trick is then to prove yourself quickly, meaning the brand firstly connects favourably with the customers, software and systems work efficiently and most importantly the customer experience is overall positive.
From this point it's a steep accent at a fast pace to get the casino working excellently. If a new casino can do this, financially, managerially and technically they are on a winning streak and have a strong chance of creating a new strong brand.
BL: Great advice.  As an affiliate manager, what are some of the benefits of working with a smaller program vs. an affiliate program encompassing a number of brands?
LA: Interesting you mention this.  When I just started in the industry I managed the affiliate program of ten Microgaming brands alone and today I'm just one of a very strong team of affiliate managers currently managing just one brand.
Our CEO Ariel Reem put it nicely when he said at our most recent management meeting that the trick is not to have many brands with just one or two stars and the rest managed passively but to be able to manage each and every brand uniquely, effectively and successfully with the use of advanced systems and technology.
With one brand you can run lots of manual systems but when you start managing several brands you need to have in place advanced software and systems and have the organisation fully integrated or else be ready to employ an army of people to try do the job manually which still will not be effective.
Focusing on just one brand has been ideal for us as it has given us the room to integrate great software and design and build systems that take into consideration the management of more than one brand.  We have a good view of what is going on in other operations and we are confident that there aren't currently any brands out there or anybody investing as much as us in building the operational and management systems behind the brand itself.
BL: Sounds like an exciting opportunity for you.  Now tell me, how are you able to recruit affiliates to send their precious traffic to a new brand vs. a more established brand they are guaranteed to make money from?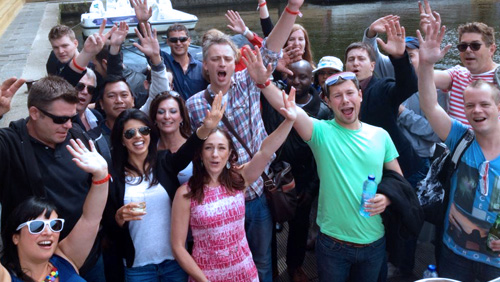 LA: Penetrating directly into all the highest value markets, including the UK, Sweden, Finland, Norway and Germany speaking markets and winning immediate market share required something quite out of the ordinary.  CasinoCruise.com was awarded already in Jan 2015, less than 6 months after it's launch the iGB Award for Best Affiliate Program Newcomer against a very strong line up of new online casino affiliate programs.  This in many ways attests to our immediate success in penetrating the market with this new brand.
On the affiliate side, many of the large affiliates have sections in the websites specifically dedicated to new casinos.  New casinos can expect to receive many customers from such exposure.
However, as a new unknown quantity many of these customers are bonus hunters which the casino needs to navigate as well. You can say that every new casino or existing casino entering a new market needs to be able to withstand a volley and sometimes a tsunami of bonus hunters.
Once the bonus hunter storm has passed over it's less of an issue but it's a big challenge for all new casinos.  Experienced customers with money to game with are of course a lot more selective and it takes time to win their confidence so patience is needed here.  On the bright side, established brands do get stale so there is always a place for young, fresh and motivated brands.
Our launch of CasinoCruise.com went very well, we had from the word go an excellent response from many affiliates and we are thankful for their strong trust and support which has been critical to our success. Affiliates liked the way the site looked from the launch and from there it has been plain sailing, or at least relevantly calm sailing in good winds.
BL: Again, great advice.  I'm sure the enormous network of affiliate contacts you've built up over the years helps too. So I know you have plans to launch another brand in Q2, what can you tell us about this brand and how will it be different than Casino Cruise?
LA: Yes, I can't tell you too much but I can say that it has a short and catchy slots orientated name.  It will be the most advanced mobile brand from day one and will enjoy all the advanced systems and processes that we have development for Casino Cruise.  It's very exciting and we are looking forward to launch.
BL: Fair enough and we look forward to the launch too.  Before I let you go, if you could pick one company (other than yourselves) that is doing it right in the online casino space, who would it be and why?
LA: I'm not sure I want to answer this [laughs].  But I can say that I always like to pick out the market leader in our space and learn what they are doing right and find ways we can do it even better.  There are some fantastic new brands that launched around the time we did and it's been good for us to be part of this fresh launch of new online brands.
Another thing I can say about the company to follow is that they seem always to make the right decisions where it counts most and that is the trick that leads to success – making the right big decisions. From that point it's hard not to succeed.  I can say we have made the A grade in this area and that is why we are now ready for a launch of a second brand.
BL: Its always good to keep close tabs on your competition, that is for sure.  Lloyd, thank you again for your time today, we all look forward to seeing you at the next event.