Rational Group's corporate giving programme, Helping Hands, has agreed to pour more money and resources into the charity Right to Play for the second successive year.
The Rational Group's corporate giving program, Helping Hands, has announced plans to extend their relationship with the charity Right to Play for a second successive year.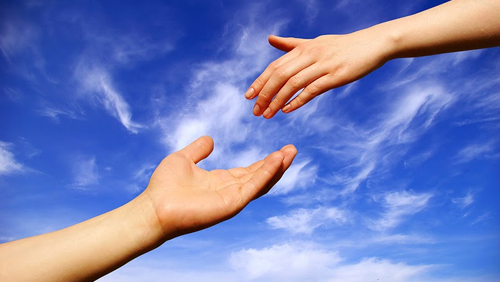 Right to Play is a foundation that helps improve children's lives in impoverished areas by teaching sport and play as mechanisms for learning. Norwegian speed skater, Johann Olav Koss, founded the cause in 1994 after discovering the appalling conditions children were exposed to after a humanitarian trip to Eritrea.
The Rational Groups's involvement began in 2014 and had led towards the training of 2,500 volunteer coaches that has changed the lives of an estimated 185,000 children. By extending this impassioned partnership, the unified force hopes to train another 2,500 volunteers and the Rational Group will inject a further £300,000 in additional funds.
PokerStars Team pros Leo Margets and Jake Cody, along with PokerStars Team SportsStar Fatima Moreira de Melo, recently joined the Right to Play team in Uganda to see the work taking place at the grassroots level.
"We at home don't realize how tough it is to get through a day here without getting sick, raped, sad or hungry." Said Moreira de Melo. "Right to Play is helping to prevent that step by step, and if you aren't here you aren't confronted with it all of the time, so it's easy to forget how serious the situation is."
After 12-months working together 87% of participating children said they felt confident going to their Right to Play teacher for advice. The program also promotes the children into Junior Right to Play coaching positions.
The children who are part of the program have tough lives. HIV infection rates and teenage pregnancy rates are high, but the Rational Group and Right to Play are making a big impact with their amazing style of learning and education.
"It's made me really proud to be a part of it. Experiencing how it all runs – it's such an amazing cause, and I want to help more to be honest." Said Jake Cody.
PokerStars players can contribute to this wonderful cause by donating their FPPs through the PokerStars VIP store. PokerStars will give $20 to the charity for every 1,200 FPPs that are donated.