Lee Davy sits down with the latest member of the Poker Hall of Fame, Jennifer Harman, to talk about her history of kidney disease, parenting through divorce and much more.
Minutes before I spoke to Jennifer Harman, she received confirmation of her indoctrination into the Poker Hall of Fame. It is recognition of a lifetime of hard work, grit and determination. It's her legacy, or as she puts it, 'a pat on the back.'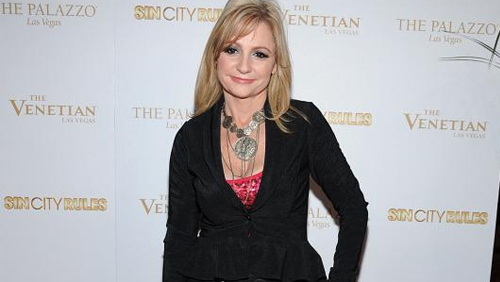 I wasn't the first person to hear the news. Her two children received that honour.
Jennifer Harman may be a fearsome competitor. She has won and lost millions of dollars in the time it takes a dealer to turn over five cards, but first and foremost she is a mother, and she would swap the Poker Hall of Fame for the Mother Hall of Fame any day of the week.
In this interview, Harman opens up about her experience with kidney disease, parenting through the tribulations of divorce;  we take a brief trip down 'Corporation' memory lane, and she shares a few words on how it feels to take her seat amongst poker's elite.
*This is a snippet of the full interview, which can be heard by clicking the audio button above this article.
I believe animal welfare is paramount to you, can you talk about the background of your interest and how you help today?
"I'm a huge animal lover, and I struggle with abuse of all forms when it comes to animals. I support the Nevada SPCA, which is a no-kill animal shelter in Las Vegas.
"I also host charity events for them. This year, I will be holding a charity event at Planet Hollywood, Nov 13, and all the money will go towards helping the animals. I am excited because they are going to add more kennels and have a wing so they can rehabilitate more dogs. They are also creating a park where the animals can play. It's going to be amazing."
There seems to be a swell of animal love emanating from the poker community lately.
"I think it's awesome. The results of factory farming bring tears to my eyes. I used to be in a spot in my life when I couldn't listen to it. It was too painful. To help, I needed to be educated, but it was tough. Animals are living and breathing things. Caring for animals is important in my life, and I know it's important in other people's lives.
"I also pay attention to the Animal Care Centers of NYC. The dogs that are in line to be destroyed are placed onto a list, and that's distributed each night. I advocate to save them. You only have 20-hours to get these dogs fostered or rescued – to save their lives. It's hard. There is a network of people advocating to try and get these death row dogs adopted so they won't be destroyed. It's heartbreaking. I have cried my eyes out in front of that computer on so many occasions. If I could save all of the animals, I would."
Talk about the Creating Organ Donation Awareness (CODA) non-profit and your battle with kidney problems.
"I created CODA because it breaks my heart to see people dying on lists waiting for organs when most of the time when you get an organ you are perfectly healthy again. I feel a lot of people don't know about it, and there is a lot of ignorance about it.
"For example, my ex-husband Marco was not a donor at the time I was going through my second kidney transplant. He was scared that if something ever happened to him they wouldn't help him as much because he was a donor, and they could use his organs. Now that's not the case; that's a little bit of ignorance. Many people are waiting for organs, and, unfortunately, there is not enough awareness.
"My mother had kidney disease and me and my sister were tested when we were five years old. We both had the disease. The bizarre thing about my disease is it's supposed to be benign. It's not intended to cause kidney failure until you are 150 years old. But we ended up moving to a location where there was a lot of arsenic in the water. Arsenic goes straight to the kidney's, and all three of us ended up with kidney failure.
What did it feel like waiting for a kidney?
"I was just a kid, so I had a different perspective on life. I had the disease, but I didn't get sick until I went into kidney failure at 18. I watched my Mom die from it when I was 17, so I knew how awful it could be, and I am telling you when I was in High School my Mom was cranky and on edge and I didn't understand why until I went through it. She was just scared.
"I pray every night that I can live to raise my kids. It's important for me to be around to raise my kids, so I can understand how she could be scared and sick. They put me on dialysis. I thought I had the flu and went to the doctors, and he told me I had kidney failure. My blood pressure would bottom out each time I went on a dialysis machine. You are supposed to go three times per week for three hours, and they were only able to dialysis me twice a week for two hours. The doctors told me that if I didn't get a kidney transplant within three months I would die.
"It didn't sink in. I was thinking, 'what are you on about? I am too young.' I was lucky that my father came forward, we were a match, and we were able to have the transplant and I went from very sick to instant health. I stayed a month in the hospital, but I was fine within five days."
It must have been tough for you. I have a niece who is 18 and is finding it difficult to adjust to Type 1 Diabetes.
"You have to give up a lot for your health. That's just the way it is. I have different views on life than most of the people around me because I almost died. When you have an illness, you look at life differently. You may die tomorrow so live well today. This makes me too lenient as a parent. I am always saying, 'If you want to do it then go and do it.'
I recently read a book called the Road Less Travelled, and it taught me that by allowing my son to have everything, I am not helping him prepare for adulthood.
"I agree with that. It can hurt a child more if you give them everything. You need to teach them responsibility and what's important. You need to teach them the tools of life for when they leave. It's hard for me because I come from that view that you only live once and live life for today, so 'whatever you want – go ahead."
How did it feel to receive a kidney from your father?
"Me and my father never got along, so it was strange. I don't think he had a chance because his daughter was dying. It was hard because he didn't handle the surgery as well as I did. I thought he was going to die. He was in a lot of pain, and it was difficult to watch him struggle. Especially, as I was in full fitness in five days. It was a terrible time for me, but I am sure he was extremely happy that he was able to save my life. It's a weird relationship. He abandoned me when I was 19, but he also saved my life. It's a bizarre relationship that I had to go through a lot of therapies for."
When did you have your second transplant?
"I had my second transplant in 2004. When you have kidney failure both go. Once they stop working, they just dissolve into your body, and that is kind of strange. When you get a transplant, you get one kidney, and they put it in your pelvic area as that's where space is. I started to get symptoms of losing my kidney in 2003, and I lost it nine months later.
"I was set up for a transplant and got it before I had to do dialysis, but I felt sicker this time than the last time. This kidney was given to me by my niece. I had about ten people come forward and offer me a kidney, four of them I didn't know. I am the type of person who won't sit back and wait. I will just ask people if I could have their kidney."
I have this image of you winning one playing cards.
"Playing heads-up for a kidney…that would be interesting."
Talk to me about your divorce
"The divorce was simple. He said he wanted a divorce in May and in June we were divorced. It wasn't messy because I only care about my kids. I didn't want them to struggle more than they would already struggle with the need to live in two different houses, so we were amicable during the divorce.
"I didn't want full custody of them because I felt it was very important that their father was in their lives. It was important to have joint custody so we could make joint decisions and share their time equally. I didn't want them to miss out on anything they could learn from their father. My kids were the most important things during the divorce.
"Was it hurtful to me – yes. Was I angry – yes. I didn't put that on my kids. I always talked wonderfully about their father. I got angry a few times. I remember when Marco did an interview where he mentioned having a new and wonderful life. We hadn't discussed it publicly, and he came out with this article. I was like, 'this is in print, and your kids are going to see this'. He smirked, and I said, "You are such an asshole" and my children were like, "asshole…asshole…we like that word."
"I had to explain to them that when you get mad at your brother and say you hate them it's the same thing. You don't mean it. You apologise and move on. It was hard. I was angry for a long time."
How old were the kids at the time?
"They were six, turning seven. The younger, the better I think. One of my sons had a difficult time with it. I said to him, "would you rather be in a house where there is fighting and tension, or a house where its calmer and you don't have to be on edge, and he said, 'I want fighting and tension' but he's handling it a lot better now.
"During the divorce, he told me in May, and my sister got sick and died in June, so I was angry about everything and trying to be a good parent and not show it to them. My sister was diagnosed with lymphoma and decided not to treat it. She sentenced herself to death, and I was pretty angry about that too.
"It was difficult. My kids are very smart. They live in the moment and everything is a sponge. I bet I wasn't the best mother ever, and I am sure they saw me struggle. I tried to keep it to where they saw me struggle less."
As they age, I am sure they will look back and be so proud of you
"I am hoping. I'm telling you…I can lose it from time to time. I can be screaming at them sometimes, and I hate that. I am the adult, but I throw temper tantrums too, that's the way it is."
Do you and Marco have different ways of raising the children and how tough is that?
"That's the hard part. Me and Marco have different views on the way we raise our kids. The biggest fights in our marriage were how we would raise our children. It's difficult, but I don't have any control over that. All I can do is love them and when they are here do what I can to bring up wonderful kids.
"I am proud of Marco though. There are things we used to fight about, and now he has changed and is such a good father. He is a vegan now, and we used to fight when he would bring home Lucky Charms. He is way better today, and he has always been a loving parent. I am proud of the father he is becoming."
It's too easy to take children for granted, and divorce brings your time with them into focus, right?
"You become more present. That's one thing the divorce has done for me. It's made me realise that they are it. I am responsible for them, and I want always to be there for them. If Marco were around you could ask him to handle it, but now it's me handling it. I am more present, more aware and more worried about giving them what they need because both parents are not here. Divorce has made me a better parent that's for sure."
You are going to find out if you got into the Poker Hall of Fame soon, how will it feel to get it, or not get in?
"I already know, they announced it today."
Can you tell me?
"John Juanda and I got inducted."
Congratulations.
"Thank you. I told my children that had been inducted, and both of them were running around screaming saying 'Mommy is the Best! Mommy is the Best!' I want to be in their Hall of Fame when they grow up. I want them to think I am the best mommy ever. That's what I want to be because they are amazing."