With the 2015 World Series of Poker Main Event final table peeking over the horizon, Lee Davy ponders why so many of the final table representatives have been so quiet.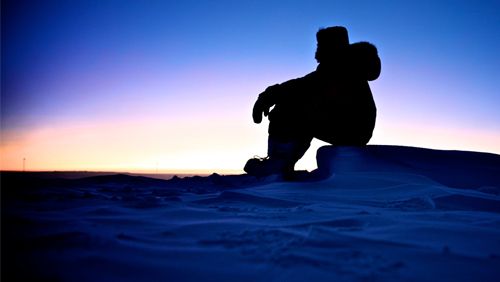 The little Icelandic songstress Bjork once sang, "It's oh so quiet…it's oh, so still, and so peaceful until…"
Cue the trumpets.
That's the vibe the November Nine are producing as we creep towards the climax of the 2015 World Series of Poker (WSOP).
Let's hope Jack Effel has an orchestra set up on that Mothership.
Everyone in poker is searching for the heater and making the November Nine leads to a lit match falling into a trail of gasoline that gushes its way into the most fantastical moment of their lives.
But that's not what's happened this year.
As Bjork would screech, "There's no mistake, this is it!"
Instead of the November Nine taking advantage of the 'This is it!" moment, they have either been running bad, not playing at all or a combination of the both. Of the nine finalists, only Neil Blumenfield has pressed the pedal to the metal.
The 61-year old finished 29th in the $5,250 Seminole Hard Rock Poker Open Championship for $25,000. The final table of the Heartland Poker Tour (HPT) $1,650 Main Event in the Grand Sierra Resort, Reno was next – he finished eighth for $7,817, before finishing 28th in the recent $2,500 NLHE Championships in Coconut Creek for $6,000.
Josh Beckley picked up a WSOP Circuit (WSOPC) gold ring, but that victory occurred in a 317 entrant event that cost $365 to enter. The remaining seven players have had seven cashes between them, a $5k, $6k and $11k score, and a combined total of $28k attained.
Maybe they are taking this mindset thing a little too far?
Perhaps, they have all been in the Himalayas eating goji berries, chanting Ayurvedic tunes and drinking their urine?
In 2010, John Racener warmed up by making the final table of a World Series of Poker Europe (WSOPE) PLO event finishing fifth for $60,915. John Dolan finished runner-up in the World Poker Finals in Foxwoods for $45,000. Matt Jarvis won the Canadian Open Poker Championships for $97,027 and a side event at Festa Al Lago for $71,895. Joseph Cheong outdid them all when he won the £10k High Roller (HR) at European Poker Tour (EPT) London for $253,951, and the Festa Al Lago for $142,635.
In 2011, Matt Giannetti packed his suitcase, headed to Malta and returned a World Poker Tour (WPT) Champions Club member, winning $276,457 in the process.
2012 was another barren year until things got back to normal in 2013. Sylvain Loosli finished runner-up in the Winamax Poker Open in Dublin for $80,966. JC Tran finished runner-up to Steven Silverman in the WPT Alpha 8 for $476,890. David Benefield finished fifth in the EPT Barcelona Super High Roller (SHR) for $278,439 and seventh in the EPT London SHR for $226,347.
Last year was another quiet year, with only Jorryt Van Hoof taking the show on the road with two final table appearances at EPT London resulting in over $100k in cashes.
So, in general, in the past five years, there have been some pretty strong results from November Niners. Proof surely, that keeping the momentum going is a positive thing, and in contrast, people who decide to take some time off are making a mistake.
Or is it?
In 1985, researchers Thomas Gilovich and Amos Tversky wanted to find out if there was any truth in the 'hot hand' phenomenon in basketball. Theoretically, a player who had made one or several successful shots was statistically more likely to make the next shot than a player that missed. It was a look into the classic 'momentum in sport' theory.
20-pages of research later and the pair deduced that the 'hot hand' theory was a myth. It was nothing more than a random sequence that we place a bias on and perceive it to be more interesting than it is.
Comparing the momentum of a basketball player shooting hoops with poker player's Hendon Mob results may seem like comparing ducks with pieces of wood. But further research shows that most, if not all, so-called streaks in sport are also nothing more than statistical randomness, just like the 'hot hand'.
So it seems the decision to take a break, or try and create momentum is an arbitrary one. I imagine it depends on your love of the game, and how much of your time is taken up spending a million bucks?
But here is one streak that will continue come December, and nothing will change it. For the fifth year running the person who wins the WSOP Main Event will not have won anything of note since qualifying for the final table. And that's because it's all been quiet on the Western front.