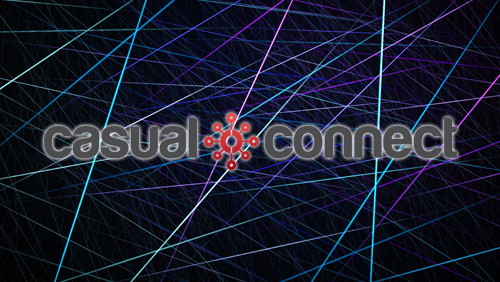 SafeCharge, a leader in advanced payment technologies, is showcasing the latest innovation in payments acceptance technologies at Casual Connect Tel Aviv, 19-21 October. SafeCharge is the event's exclusive Payment Solutions Sponsor and will be showcasing its Cashier solution designed for conversion improvement and optimising the deposit funnel, which is available across all platforms and devices. A demo of the Cashier solution and SafeCharge's fraud prevention services can be viewed on the Company's stand 210.
Shemer Katz, General Manager, Israel, together with Leopold Maurel, Co-Founder and Head of Marketing of  GGcorp will be presenting a case study about enabling global game monetization entitled "The perils and triumphs of payments in casual games" on 19th October at 13:30 in the Charles Bronfman Auditorium. Attendees will gain valuable insights into the unique considerations of game developers when it comes to accepting payments and how a trusted payment partner can increase conversions, minimise fraud and be vital to developing globally. Topics will include localisation, payments technology, customisation and more.
Commenting, SafeCharge Israel General Manager, Shemer Katz said:  SafeCharge is excited to be participating in another Casual Connect event. We are delighted to be working alongside our client GGCorp, and sharing our combined experiences on the subject of optimisation of the payment funnel. This event will enable us to meet the industry's leading games developers, and improve our knowledge of the latest market trends and industry needs, which will help us in developing the next generation payments solutions."
Casual Connect Tel Aviv covers game design, casino, funding, next-generation technology and industry best practices. The Casual Connect series is the video games industry's premiere event, produced by the Casual Games Association. According to research by the Association, more than 200 million people worldwide play casual games via the Internet, in a market that is worth US$75.5bn.
For more information: 
SafeCharge International Group Limited

David Avgi
Ali Khwaja
+44 (0) 20 3051 3031
About SafeCharge
SafeCharge International Group Limited is a global provider of payments services, technologies and risk management solutions for online and mobile businesses. The SafeCharge group has a diversified, blue chip client base and is a trusted payment partner for customers from various e-commerce verticals. SafeCharge has been Payment Card Industry Data Security Standard ("PCI-DSS") Level 1 certified since 2007 and is listed on the London Stock Exchange AIM market (LSE: SCH). The Company's wholly owned subsidiary, SafeCharge Limited, is an authorized Electronic Money Institution regulated by the Central Bank of Cyprus and a principal member of MasterCard Europe and VISA Europe. The SafeCharge group has operations in the UK, Cyprus, Bulgaria, Israel, Germany, Austria and Ireland.