Betting volumes jump 16 per cent following Saturday/Sunday split for opening game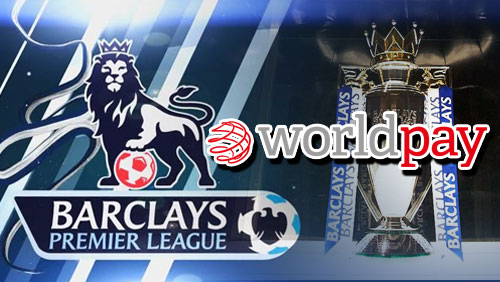 London, 17th August 2015 – Britain's bookies have kicked off this year's Barclays Premier League with a bang. Following a quiet two months , the opening weekend of the new season provided a timely reminder of how much love the nation and punters have for the 'best football league in the world'.
Exclusive data from global payments leader, Worldpay, reveals that splitting the opening weekend's games over Saturday and Sunday, rather than holding them all on Saturday as was done traditionally, contributed to a significant jump in betting volumes and transactions. Year-on-Year (YoY) transaction volume for the weekend increased by 16 per cent, while the average value of individual transactions was 15 per cent higher.
The data also shows there was a huge spike in both the volume and value of transactions processed by Britain's online bookies during this year's Barclays Premier League opening weekend. Compared to an average Friday to Sunday in the offseason, the volume of transactions jumped 32 per cent*.
Alan Watson, Vice President of Gambling, Global eCommerce at Worldpay, said: "The Premier League is truly one of the best football leagues in the world and our data shows just how valuable it is for Britain's bookies. With this year's opening matches spread out over multiple days bookies were able to deliver more opportunities to take part in the action than ever before. After a run of punter-friendly results last season, they will be hoping for some upsets early in the season to return to normal trading margins. As mobile and product developments such as "Cash-Out" continue to drive growth, it should be a great season of football, culminating in the Euros in France next summer."
The Premier League is the most-watched football league in the world and broadcasts in 212 territories around the globe, with live action showcased by 80 different broadcasters to 643 million homes. The television audience for the Premier League is estimated at 4.7 billion. The Premier League earlier this year secured a record breaking deal of £5.136 billion with Sky and BT Sport for the television rights for three seasons from 2016-17.
*Worldpay considered weekends between 5th June 2015 and 26th July 2015 as offseason weekends
For more information please contact
Nitesh Khetani
About the data
Figures quoted are according to Worldpay eCommerce transactional data, for transactions processed for its gambling customers during June 2014 – August 2015.
About Worldpay
Worldpay is a leading global provider of payment and risk services, processing millions of transactions every day. We provide an end-to-end service including card acquiring, treasury, gateway, alternative payments and risk management, all of which can be provided with a single integration to Worldpay. We make global payments simple for many of the world's leading organisations.
Twitter: @Worldpay
Facebook: www.facebook.com/worldpay