AskGamblers.com is one of the most well-known and trusted iGaming affiliate sites in the business.  Founded by Igor Salindrija in 2006, this website provides coverage of over 1,000 online casino sites and is dedicated to providing information to and serving as an advocate of online casino enthusiasts.  This information includes reviews, bonuses and promotions, news, blogs, forums, a complaint system, newsletters and a recently launched "enhanced subscription notification system".
Salindrija considers his team at the forefront of innovation in affiliate marketing and AskGambler's notification system now allows subscribers to receive live updates on bonuses, reviews, news and whatever else they choose via email, on-site or mobile device.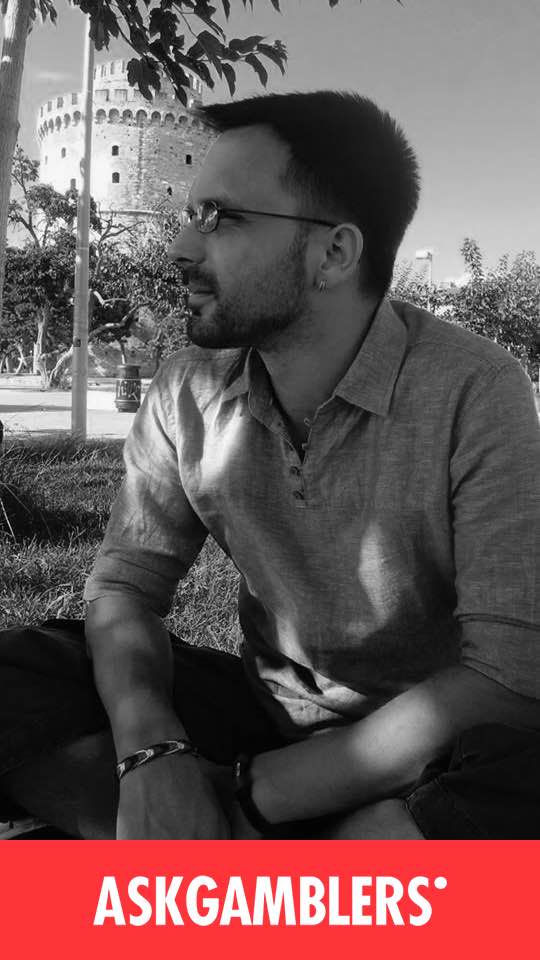 Providing the best user experience has been a part of AskGamblers' mission since its launch, a task that has changed drastically over the years due to constantly developing technology.  Promoting trustworthiness inside the gaming industry is also at the head of AskGamblers' mission, a key factor in bringing traffic back to the site again and again.
As the online gambling affiliate industry becomes increasingly competitive, I wanted to talk with one of the industry's more experienced teams to find out what makes them successful today.  Hot areas of discussion in the iGaming affiliate industry include improving user-experience, the changing role of SEO, mobile strategy, brand advocacy and other areas of innovation.  In this interview with Marko Antonijevic, AskGamblers' SEO/CRO Specialist, we cover all the topics above to get a perspective from one of the industry leaders.
BL: Thank you very much for sharing your expertise with me today, Marko.  Lets start with how AskGamblers endeavors to provide the best user experience possible and why is this so important to you?
MA: Users are who we work with and who we work for. Therefore, we care about what our visitors, players or casino representatives think, need, and desire. Among all aspects we take into account, UX is one of the major pillars, if not a foundation, of our service. Throughout the years, we have excelled at driving ideas that are an advancement of what is considered to be standard. So, the keywords of our progress and success are commitment, data mining, and solutions development.
This is important because, thanks to this strategy, we managed to create a circular communication with our users. As much as we help them, they also help us, so it goes both ways. This continual process allows us to see things as they are, which we use to enhance our services and implement new features. As a result, users are more confident and trustworthy, and actively participate in creating a better overall experience.
BL: Agreed, trustworthiness is incredibly important for success in this industry.  What about your SEO strategies – how important is SEO for affiliates now in comparison to several years ago?
MA: From my perspective, SEO has always been important, and it should be an integral part of every serious business. However, the interpretation of this term has changed significantly, and with it the implementation as well. Years ago, the focus was mainly on technical optimization. Later on, the UX, content, and interactions were also very important. Today, it includes a bunch of additional areas such as dealing with conversions (CRO), social signals (SMM), native advertising, local SEO, branding, and other.
BL: Its true, SEO has changed so much since I entered the industry in 2005.  So lets talk about mobile, clearly one of the hottest topics these days.  How is AskGamblers taking advantage of the mobile craze? What is your mobile strategy?
MA: AskGamblers was mobile-friendly way before Google officially announced that a mobile-optimized websites will be more valued in general. At that time few affiliates were ready for this change. When we recognized the importance of this, we started developing mobile solutions that will be acknowledged by our users. Today, almost half of our visits come from mobile devices, which tells us that the visitors are satisfied with how it all works. Our strategy in general, including mobile, is to listen to users and find solutions they'll be satisfied with.
BL: Yep, its always good to be ahead of the game.  Brand Advocacy is another huge topic these days, how can iGaming affiliates serve as brand advocates for the operators they promote?
MA: Affiliates should strive to represent the operators as they really are. Sincerity, trust, and fair-play are the most important segments in this industry. iGaming players want to be sure whether an operator is reliable or not and why. This is where affiliates make the major role, choosing how rigorous on operators and user-centered they will be.
BL: Something for the operators to keep in mind for sure.  Ok, lets switch gears to future opportunities and innovation in the affiliate industry.  What do you think about Bitcoin casinos, what level of opportunity do you see here for affiliates?
MA: Bitcoins, as a payment method, have seen ups and downs, however the core idea of this system is definitely going to last in the future. Bitcoins are used in many industries and have spread throughout many countries. Therefore, affiliates should take advantage of this as well.
BL: I think it's a bit early for the iGaming industry and crypto-currency, but agreed this system is here with us to stay.  Before we let you go, what are the top areas for innovation in the iGaming industry in your opinion?
MA: Software reaching completely new dimensions of creating games, introduction of universal payment methods and new ideas on how operators and affiliates will interact and communicate with players in the future.
BL: Wonderful Marko, thank you so much for your time today, it was a pleasure having you on board.