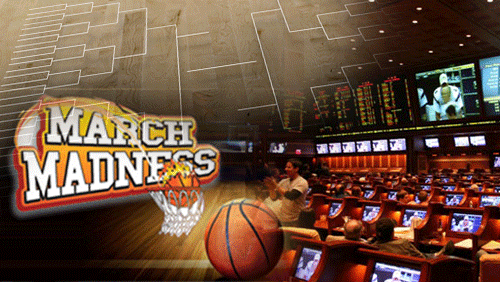 With the NCAA men's basketball tournament in the middle of a three-day hiatus, it's given us a few days to sit back and reflect on all the action that happened in the first two rounds of the tournament. As millions of people lament the state of their busted brackets, sportsbooks are quietly sitting back and exulting the favorable results that went their way in the tournament. For the most part, books ended up on the winning end as underdogs dominated the first two rounds.
The first day of the tournament was particularly gnarly for the public as the two most popular bets of the day – favorites and the over total – each went 4-12. It was that bad for the public and set the stage for the books to absorb the hits they took when the faves fared a little better in the next three days.
But that first day was important because a lot of underdogs not only covered their spreads, but some of them even won their games outright. That day alone saw two 3 seeds – Iowa State and Baylor – bow out after losses to UAB and Georgia State, respectively. 6 seed SMU suffered a particularly devastating if not controversial loss at the hands of 11 seed UCLA. Then there were the tricky spread games where the lower seed entered the game as the underdog – only for the higher seed to win but still fail to cover. It's confusing, I know, but I'm referring to the VCU-Ohio State game.
Even double-digit favorites like 1 seed Kentucky, 2 seed Arizona, 3 seed Notre Dame, and 4 seed North Carolina all failed to cover their respective spreads, belying the publicly known belief that high seeds should have no problem disposing of the happy-to-be-there teams.
The next three days were a little kinder to the betting public, but somehow books still ended up on the positive side as lower betting handles brought a drop in action, with the public losing out on all the games they didn't bet when they should've.
The tournament resumes this Thursday with the first set of Sweet 16 games. Time's running out for the public to recoup their losses  from the first round of the tournament. But if there's anything about March Madness that i can unequivocally say without batting an eyelash, it's that as the games become more important, the scores and spreads are going to be tighter than they've ever been.
If the betting public wants to make its own Cinderella comeback, it's going to need a fairy godmother by its side. Otherwise, the 2015 NCAA Men's Basketball tournament could go down as a huge win for the sportsbooks.
Comments