SEO for 2015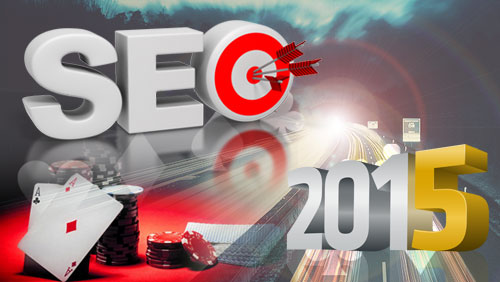 One really popular topic right now on the SEO forums and pertinent blogs is 2015. That is right, 2015, the year. What does it mean for SEO to be in 2015?
There is also some serious debate raging in the SEO forums I frequent right now about this. Does SEO even matter anymore?
I am going to look at these 2 questions in this article. In short, 2015 is very similar to 2014 and SEO matters.
SEO DOES MATTER!
This is a topic I have a lot to say on. I am talking years of experience. SEO trench work and consulting all day long. I have had sites on the first page of google for the term 'poker.' Yadda yadda, this isn't my first rodeo.
That said, I don't consider myself an SEO guru or master. I am merely someone that respects it and enjoys working hard at it. I am not at 10k hours, getting closer every week.
Stuff happens I do not understand at all with web search. Rankings sandboxed or bizarre pages ranking for weird terms. Code may look fine, everything is order, but we are ranking for something totally weird. It doesn't make sense sometimes.
Sometimes I wonder if that is by design.
Funkytown SEO
It is funky to see how many people do SEO wrong or don't do it at all. I am working with a few businesses that thought keyword stuffing was smart among other 'blackhat' practices for example. These are not people that try to cheat, they just read an article once and that was that.
I am always teaching these companies how to do good practice white hat SEO. Whenever I read my favorite SEO authors (humblebrag), it does warms me up to see that what they preach is what I have been trying to do naturally for over a decade.
SEO, the industry, has a bit of a reputation, for sure. Nobody can just guarantee top rankings, so if you are dealing with someone that says this, then you are being duped.
I have put together three top agenda points for gaming sites when it comes to SEO in 2015.
Three Massive Tips for Getting SEO Results in 2015
• Link building, this is hands down the most important element of all SEO. But be careful. It is a tricky science to link build within the rules.
• The whole content is king cliché is true, as when you have good content, people will be more predisposed to link to you.
• Link builders that suck, or are scared, or are link building aversive, should be avoided.
• Guest blogs are still valuable, but be careful. Mr. Matt Cutts urges caution and has dished out many penalties for guest blogging gone awry (see spam).
• Keep churning the infographics. People love simple pictures, especially thought provokers which are easy to share socially.
• Use social media. That is get active on there by posting all your relevant content to different social networks. Twitter, Facebook, Reddit, LinkedIn, Stumbleupon, whatever.
• Ask for links. Work them into the negotiations for something.
• Affiliates. That is a lot of links for the operators.
2. Act Natural
This means do not suddenly public 100 articles at once, for example.
Do not make everything the same length. Do not begin to foster large private forum and blog networks.
(Rumor is that is where many of the PokerLstings rankings went over the years. They used to absolutely dominate rankings for many money terms, which they do not anymore).
If you run a healthy blog/content portal, which acts natural as a website should, you will not get penalized.
3. Be Careful Syndicating
To say there is no syndication would be a massive understatement. In gaming, it is writing, copywriting and straight up plagiarizing everything.
The gaming news wire isn't exactly the most prestigious in the world. It is niche, entertainment writing for a very specific industry. That is why the term poker media does make me chuckle from time to time, even though I probably championed that word more than anyone you will ever meet.
Make proper use of canonical tags, or avoid the whole syndicating thing altogether. I personally am all for syndicating, as there are so many countries that speak the same languages. Just make sure your SEO guys are using the right tags.
Bonus Idea
I think this is a great method for any gaming site. Unfortunately, not enough of them are using it.
I don't even think a company needs to add resources for this project. Take some people internally that stare at a cubicle or a home office all the time and get them to do a few hours of project time a day where they try running this type of project.
Project Bonus Idea Live Blog Page 
I am a huge fan of live blogs. I know this should be a marketing tool for sites to build a live blog page and roll whatever content through it.
Obviously, there are lots of live poker blogs. Some are way better than others.
Guardian does a live blog for crisis. They do a good job. Lessons learned here. Check it out first.
Find causes for your content.
Rinse and repeat.
Robbie is on Linkdin and twitter. He has successfully run E-commerce sites in over 30 languages and has an abundance of cross-jurisdictional awareness. He has spent over 10 years living abroad and driving international and domestic online marketing and tech projects for award winning companies.
Comments