PokerStars have made a dramatic U-turn on their plans to make wholesale rake changes across a wide variety of games on the site, whilst still passing on some of the cost to players emanating from countries that have introduced new EU VAT laws.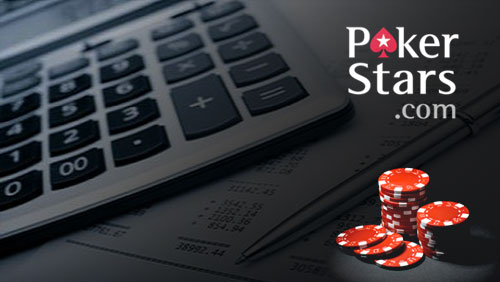 If you want to earn my respect, then admit you were wrong and make amends. Is that what PokerStars are doing with the announcement that they are to make a U-turn on proposed rake increases? Or are they just reacting to a sharp drop in profits as disgruntled players departed for greener grass?
Eric Hollreiser, PokerStars Head of Corporate Communications, has gone to print to advise PokerStars players that 'after additional analysis and consideration' they would be returning to the pre-rake agreements that existed before the proposed changes of 3 Nov 2014, 'in most instances', and have cancelled any planned increases due on 1 Jan 2015.
The optimist will believe that it's great news and head back to the tables glad that their customer focused online poker room has remembered the values that have made them so famous.
The pessimist won't give a shit about the news, won't head back to the tables, and instead cynically cast aspersions that the only reason they are reverting back the type is because it is more profitable to do so.
I believe that any company that has to make a change of this magnitude must question the structure of how the most important decisions at the heart of the company are determined.
There are still planned changes though. Spin & Go tournament fees and payout changes implemented on 3 Nov will remain in place, and they will continue to react to jurisdictions that increase gaming duty or VAT by continuing to place the burden of some of that cost on to the customer.
Hollreiser writes: "We may introduce small rake and tournament increases in the second half of the year for players in countries that impose VAT or gaming duty charges to play on our site. These changes will be made consistent with our past practice of sharing up to 50% of taxation with players."
Two countries that have already seen changes made in line with new EU VAT laws are the UK and Bulgaria. In order to pass off some of the increased gaming duty costs to the players PokerStars announced a reduction to the VPP program. UK players will now earn 5 VPPs per dollar in rake, and 5.5 when playing full ring (a reduction from the usual dot-com rates of 5.5x & 6x), and Bulgaria will see an even sharper drop to 4.9 and 5.35 respectively.