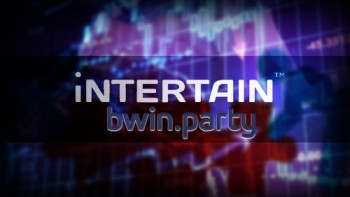 When it comes to roll-up and we're not talking about fruit leather, it all comes down to debt management. Not biting off more than you can chew. Responsible accounting practices. A competent plan to pay it off without drowning in the acquisitions. While rumors fly regarding the so-far successful Canadian Intertain and the sinking ship Bwin.party, let's examine whether this can work or not, strictly from a financial management standpoint.
Interestingly, both Intertain and Bwin.party came to life as a result of mergers and amalgamations. Intertain was once GoldStar, which, when it acquired Wagerlogic from Amaya last year, reformed itself into Intertain. The deal was of modest size, valued at €70M, and from there Intertain began to do some roll-up. In July it acquired Mandalay and its associated online gambling sites for $103M of equity and debt. According to its filings, that acquisition is working out so far, with $10.5M in revenue added with $2M in net income. In October, Intertain signed a letter of intent to acquire Vera&John for up to €89M in a bid to get access to Europe's Viking population of online gamblers. Vera&John has been so successful that it even ruffled the feathers of the Norwegian government which ordered it to stay clear of its own crony Norsk Tipping's gambling monopoly.
(The letter of intent was signed by Intertain CEO John Kennedy FitzGerald, and hat tip to our news writer Peter Amsel for the "no relation to Franklin Roosevelt Delano" joke. May I add neither to John Adams Quincy, William Harrison Henry, Martin Buren Van, or Barack Obama Hussein.)
As for Bwin.Party, we all know how it was born. The merger between Bwin and PartyGaming has proved a veritable failure and the company's stock shows it all too clearly. The only thing that has given it any decent strength recently have been the rumors of an acquisition. I advised scaling out of positions in BPTY gradually as the stock crossed 100, but anyone still holding on to a small position should keep it in case these rumors pan out, but don't initiate one now.
Intertain's acquisitions so far have been responsible, and executed with sound financial planning. I would assume that any bid for Bwin.party would be consistent with those principles. The first major sign of Intertain's fiscal responsibility is the fact that its long term debt is 100% fixed rate, something very rare among any company these days. According to its filings, none of its debt is subject to fluctuating interest rates. That means it pays a high premium on its debt, but this is by far a much safer option than playing roulette with the bond market. Good gambling companies who know their business know that gambling is fun, but dangerous.
Another sign of its financially conservative management is counter intuitive. That is its $891,000 loss on foreign exchange derivatives this quarter. These contracts were designed to buffer Intertain against major swings in the forex markets, but recent surprising gains in the US dollar to four-year highs are probably what caused these contracts to expire worthless. While forex protection didn't work out this time, the company's $3.4M gain in foreign exchange beat out the insurance loss by far. The risk is worth the protection against a currency semi-crisis or full crisis, and it shows the company is protecting itself against market stress. Just look at what's happening to the Russian Rouble lately since June. Down over 50% against the dollar and swinging wildly, sometimes over 5% a day. If it's happening to one major currency it can happen to others.
Intertain still has $27M in cash on hand all while financing these major acquisitions for a company its size. Though it lost $11.8M this quarter, its EBITDA is still up 50% over last quarter, so earnings are on the right track. It takes some losses to digest acquisitions, and so far so good. Plus, the loss is due to a combination of amortization accounting measures and direct acquisition costs. Excluding those, the company is in the black, which is what the EBITDA numbers are saying.
Notwithstanding all this fiscal responsibility, buying Bwin.party would cost a pretty penny for Intertain. Current market cap puts Bwin.party at about $1.5B Canadian. Intertain would need to raise a lot of money to cover that sum, but investors seem to love what it's been doing and its stock keeps rising, so it can raise quite a bit in equity. In terms of debt, the company currently has about $67M worth of debt all fixed rate, which puts its debt to equity ratio at about 18%, a very modest amount for the moves its made so far. Financially, the ultimate question is can Intertain grow apace with the fixed-rate debt payments it will have to make assuming it acquires Bwin.Party?
So far acquisitions have worked out nicely and while Intertain is still operating at a net loss, its bottom line is improving. In the event that interest rates take a sharp turn north, Intertain will be on easy streak paying off its debt in depreciated currency at a fixed rate. In the end, the higher interest rates go, the better off Intertain will be.
The main source of rumors surrounding a possible acquisition have been both companies' somewhat cheeky press releases neither confirming nor denying any discussions are taking place with any specific company. The respective press releases came out two weeks apart, and you can read them here and here.
In terms of trading this deal, there isn't much to do for now. Any announcement will push up BPTY so any positions should be maintained, but the stock has been such a disappointment it's not worth the risk of establishing a position at this point. If the talks fail, BPTY will plummet back down. As for Intertain's stock, any deal will be quite dilutive as the company will have to raise a significant amount of equity cash to cover the $1.5B estimated cost of acquisition, and likely more due to premiums above market price.
My advice, you could take a small position in IT and wait for some news, and scale into Intertain if there is any dip following any positive announcement. Leave BPTY alone. Negative news won't cause Intertain to plummet so holding it is much safer, but negative news will almost certainly smash Bwin.party stock.
Basically, financially, an Intertain takeover of Bwin.party is doable considering their financial record and strategy, but it will be a squeeze, pushing the limits on Intertain. If it decides to go ahead, the higher interest rates go, the better for it, and it will have to keep growth apace to digest it all.