90 Digital CEO Nick Garner talks about using Buzzsumo for finding new sites/influencers in this edition of CalvinAyre.com's SEO Tip of the Week.
Hi there, this is my SEO tip of the week – extended version!
Once in a while a 'killer' tool comes along that is a game changer and for me Buzzsumo is up there. Why? because it gives me information on who I should aim my digital PR activities at. This is because its great at finding 'influencers' i.e. people who are the ones others listen to. In loads of cases they have websites they work from and of course thats what I'm interested in…
Here is an example for 'horseracing' –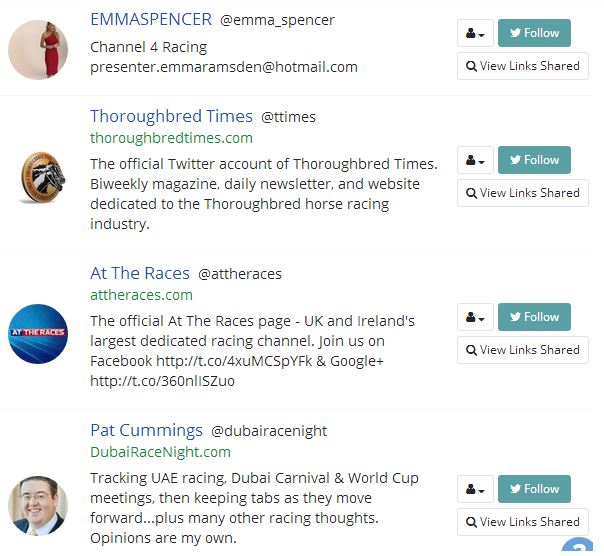 From this list I can do an excel export showing this information: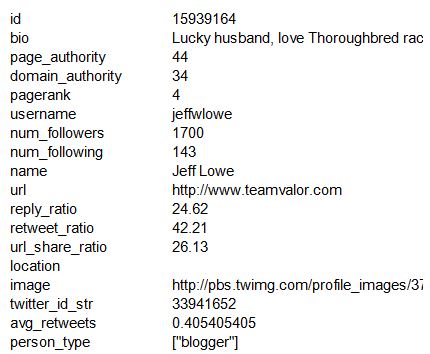 And from that, I can use a tool like URL profiler to analyse the various sites connected with these people, work out which sites have the best metrics i.e. best Majestic SEO subdomain trust flow and then set up a contact hit list that is on subject for my project.
It also has some really useful filtering features, so you can just focus on bloggers and journalists for instance…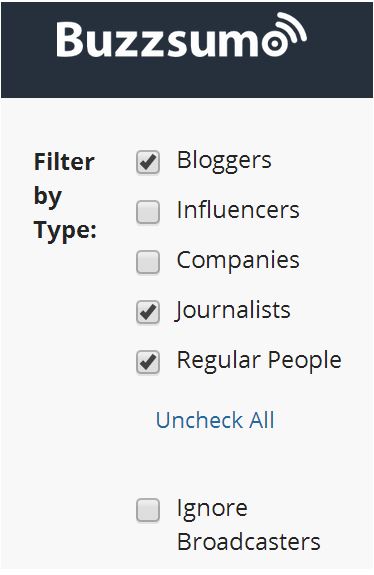 Obviously this tool works best where people are actively blogging / tweeting and so on. For Online Casino you won't find much in buzzsumo to work with because within reason, who wants to talk about an online casino? other than an affiliate or a link seller… however for sports the pickings have been very good.
Bonus tip
Here is a really useful doc on using buzzsumo for outreach with buzzstream (an awesome outreach CRM tool @ £15 a person a month) LINK HERE