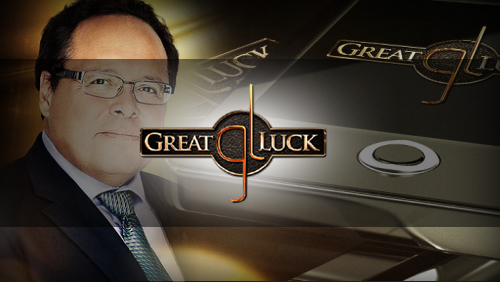 The Native American Tribes are major players when it comes to the gambling industry in the United States.  Tribal Casinos account for 43 percent of the gaming industry in the country and the fact that they have sovereign rights put them in a unique position in comparison to other American gambling companies.
Now that US-regulated online gambling is beginning to take shape in America, the opportunity for gambling companies continues to grow.  The legality of Internet-based proxy betting from Tribal land has been a topic of debate over the past year but Great Luck LLC believes they have the right to offer Proxy Play Class II Bingo today.
Melissa Blau of iGaming Capital has written on the subject of Proxy Play for iGaming Business North America and she is the one who inspired me to write on this subject.  According to Blau, in 1988 the Indian Gaming Regulatory Act (IGRA) was enacted by Congress to regulate the conduct of gaming on Indian Lands.  She explained that the IGRA created the National Indian Gaming Committee (NIGC) who established a regime which divided Tribal Gaming into three classes, Class II including bingo and other punch-board/pull-tab style games.
The IGRA clarified that if the state permits Class II gaming for any entity, the tribes are allowed to offer Class II gaming without state approval. Blau explained that the NIGC has confirmed Proxy Play Class II Bingo does not violate the IGRA and Proxy Play Bingo is exactly what Great Luck LLC's system can offer.
After reading through Blau's article I wanted to speak with Great Luck's CEO Joseph Valandra to understand more about his company and where the opportunities lie with Internet-based Proxy Play.  It is a complicated, yet thought-provoking subject and I hope you learn something new.
Becky Liggero: Thank you for your time today, Joseph.  Let's start with how the concept behind Great Luck's technology came about? 
Joseph Valandra: Many have discussed the idea behind proxy play under IGRA for years. Great Luck took those ideas and combined them with the best legal minds we could find and created the concept that lead to the business model for Great Luck. In other words, we did a backwards. We went to the lawyers' first and then to technology development second. This is very important because the precedent and legal basis behind the Great Luck business model is very technical and needed to be refined in a way that had never been before.
Becky Liggero: Okay, so how is your technology compliant with UIGEA?
Joseph Valandra: This is a very technical legal question. UIGEA requires an underlying violation of a state law. In other words, the game being played must be illegal in order for UIGEA to apply at all. UIGEA did not create new illegal activity; it is merely an enforcement statute.
The use of Great Luck's technology is targeted only at legal gaming activities. Our first deployment will be using Class II bingo on Indian land all as defined by IGRA; which means that the gaming is legal and therefore not subject to UIGEA.
Becky Liggero: Understood.  What kinds of gaming entities in addition to the Tribes are best suited for licensing your product and why? 
Joseph Valandra: The Great Luck technology is bet utilized by a gaming operation owned or licensed by any sovereign government.  Sovereign Tribal governments are the best example, but any sovereign government that enables and enacts the properly legal/regulatory regime can take advantage of the concepts and technology of Great Luck.
Becky Liggero: What is the target customer for Proxy Play technology?
Joseph Valandra: Users anywhere in the world that want to access games anytime when they are ready will use the Great Luck proxy play technology.  The initial users will be interested in Class II bingo and the type of social game experience it provides. Great Luck has designed its technology to be attractive to the gamification demographic.
Becky Liggero: What opportunities do you have for affiliates?
Joseph Valandra: Great Luck plans to build a Marketing Partners Program that will allow non-hosting Class II operators, other casinos, traditional game operators wanting to offer more variety, retail businesses or all types looking for unique promotional opportunities, and others with an identifiable user demographic that is complementary.
Becky Liggero: I know you have had some challenges with finding a payment processing partner, can you update us on your progress?
Joseph Valandra: This has been one of our greatest challenges. We are thankful that New Jersey, Nevada, and Delaware have all launched prior to us. This has given the payment processing and banking industry the time to understand the potential and to digest the regulatory process that will make our business model successful. We are now at a time where we can take advantage of some of this early learning.
Becky Liggero: Happy to hear the promising news.  What's next for your technology after Class II Bingo?
Joseph Valandra: As stated above, this depends upon the gaming authorized by a sovereign government. Our technology can accommodate whatever is available to the market.
Becky Liggero: Excellent, a lot of room for growth here, that is for sure.  Do you have anything else that you wanted to add?
Joseph Valandra: Yes, it is vitally important to understand that the success of Great Luck along with the online gaming industry depends upon thoughtful and thorough regulation. We endorse and fully support common sense market-driven regulation.
Becky Liggero: That's a great note to close on Joseph, thank you so much for your time today.