WSOP rule change means that non-US players are strongly advised to bring two forms of identification – with at least one of them validating their place of address – each time they plan to play in a WSOP event.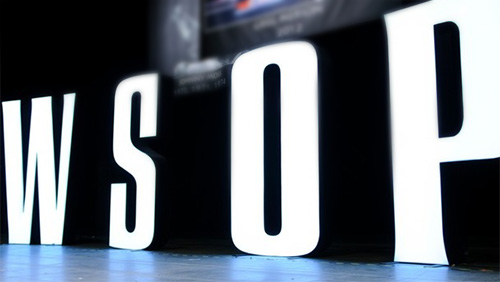 Do you carry a copy of your most recent electricity bill on your person?
I thought not.
That sort of questions has been reverberating around the noisy halls of Twitter after the World Series of Poker (WSOP) sent out the following tweet.
"Attention non-US WSOP players: You'll want a 2nd form of ID besides passport to reg for events. Need ID proving your residency/current address."
Aargh! Surely you're not changing something!
The tweet was met with the usual outcry that accompanies any form of change, with many of the WSOP players complaining that they are already in the States, making it impossible to have the documentation they require.
Come on boys and girls, whilst we can lambast the WSOP for deciding to implement this rule so late in the day, we are living in the 21st Century, and unless you don't have a bank account, it should be fairly easy for non-US players to find a copy of the documentation needed (if you don't have a bank account then you can't play anyway because I assume you are under the age of 16).
Non-US players who fancy jumping online, and playing on WSOP.com, will also need to provide two forms of I.D (with one showing proof of address) otherwise they will not be able to play online.
Reacting to the outcry on Twitter, WSOP Executive Director, Ty Stewart, told PokerNews that there was 'serious misinformation being shared," and that 'International players are requested, not required, to bring a second form of identification to validate their address," because it will, 'save time and avoid need for follow-up paperwork.".
The changes have been implemented following a change in federal requirement for licensed casinos to make every effort to obtain a permanent address of its customers, and not a decision made by the WSOP designed to piss them off.