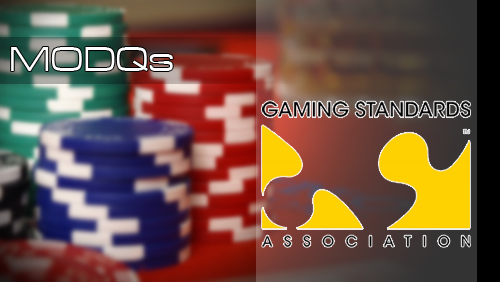 In an industry that has spent a good proportion of its life operating within a grey area of the law, self-regulation has become an extremely important aspect of gaining credibility. In the online gambling industry it has come in several different forms from trade industries and testing houses to player forums.
As the regulation of the industry continues to feature highly on the agenda and the US is gradually opening up as a legal iGaming market there's never been more scrutiny on gaming companies operating within this space. The importance of assuaging any doubts about the safety of online gaming and the trustworthiness of the companies that operate it is paramount.
It's this need for iGaming companies to be whiter than white that has led to Gaming Standards Association (GSA), one of the land-based gaming industry's most heavyweight trade associations, putting together an online gaming standard for the industry.
Despite the more recent activity in the regulation of online gaming in Nevada, Delaware and New Jersey, which signified the creation of a regulated US iGaming market, GSA have actually been working towards this since 2009. At that time a workgroup named the Internet Gaming Study (IGS) was formed and in mid-2010 a report on where business value could be gained was presented to members.
Given that any regulated gaming in the US was still unconfirmed at that time the focus of the IGS had initially been Europe. As there are significant opportunities already available in the US and many more on the horizon, now seems like an ideal time for a set of standards to be created.
There are several organisations operating within the iGaming whose sole purpose is to ensure the safety of players. There are many more that keep this purpose at the centre of what they do. It's because of this that it's a reasonable question to ask why GSA feel that the challenge of creating gaming standards is theirs.
Peter DeRaedt, president of GSA, explains that it's simply a case of progression for an organisation that knows the gaming industry well.
"GSA started in the land-based industry simply because there was need identified 16 years ago," he explains.
"Now land-based gaming is looking to extend their gaming experience online. A lot of information that we have already defined is needed to support the natural progression into online gaming.
"Since being founded we have focused on the creation of communication standards for the gaming industry. We are best positioned to undertake the work of communication standards in the gaming space."
The organisation's considerable clout and know-how, especially within the United States market, means that GSA may well be best positioned to undertake this task. But aside from Playtech, they seem to have few members from a pure iGaming background.
DeRaedt explains that while that is the case at the moment they have had plenty of interest and that there are currently many ongoing conversations.
He says: "We are both approaching and being approached by companies as they get to know what GSA and the newly formed Online Gaming Committee are up to. We are getting a lot of strong interest in our activities.
"We hope that as visibility of the work that GSA is doing for the online gaming industry segment increases, more companies will realise that they need to join GSA."
For any iGaming company scoping out GSA, credibility certainly wouldn't appear to be an issue. The organisation's current members list includes Bally, GTech, IGT, Scientific Games and many others.
It would make sense for companies to get on-board as the IGS will only be a success if those operating within the space subscribe to them. As membership cost is relatively low it's hard to see how they'd have anything to lose. Playtech appear to have seen it that way and have been heavily involved in the early stages, although that may not necessarily be viewed as a plus point by all.
According to DeRaedt, the companies that he has spoken to so far have all been receptive but haven't necessarily been that aware of the association's work meaning that the early stages will be a two-way learning process.
"At the iGaming North America conference I was able to talk to several people that were not familiar with GSA, nor the work that we have successfully been doing for so many years," DeRaedt explains.
"They were keen to find out the various areas that the industry has identified to create standards for. The areas that we're looking to focus on initially are a standard 3rd-party gaming interface, a standard for external interfaces such as geo-location and payment processors, a standard for central monitoring to support regulators and a standard land-based to online gaming interface."
This list will certainly leave GSA with their work cut out but DeRaedt promises to increase it if support and involvement by new members is present. It will be interesting to see how iGaming companies take to this. Having never previously had a set of standards they may question why the standards are needed now in what are becoming increasingly regulated markets. On the other hand, any attempt to inspire as much trust as possible will be crucial as the magnifying glass continues to be cast over the industry.