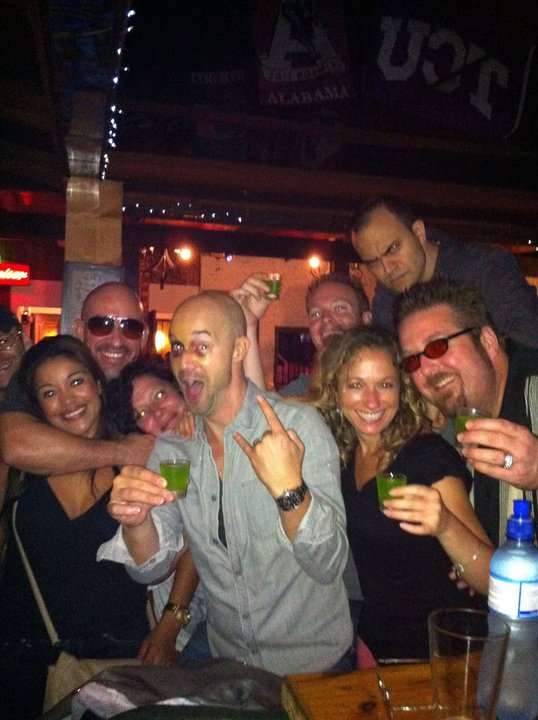 Over nine years I've been working in the online gambling industry I have visited Costa Rica at least fifteen times for business, to visit friends in the business, or both.
Even though things have changed very much from an online gambling industry perspective in the country, I have only the fondest memories of my time in Costa Rica and what the jurisdiction represents for the industry as a whole.
Its true (and sad for some of us) that a great number of the operators, affiliates and suppliers that at one time headquartered themselves out of San Jose have since moved or shut down. However, the innovation and talent cultivated at those companies years ago continues to service and impact the global industry as we know it today.
If you work in the online gambling industry, its likely at least one of your senior "old timer" colleagues used to work for a company based in Costa Rica.  Find out who they are and ask them for some stories of what it was like working in the industry back then, they will love telling you about it.
And why wouldn't they.  In the early to mid 2000s, San Jose played host to dozens of online operators, mainly sportsbooks, and the vibe around town was eccentric and electric.  "In the early days it was a lot more wild west, a lot more characters", shared Marty Davis of WagerWeb Affiliates, an online gambling professional who has been living and working out of San Jose since 1999.
While a lot of those "characters" have since fallen off the radar, you'll find many of their former direct reports thriving in the industry today and holding senior level positions around the world.  In fact, you will notice these professionals are starting to hit the conference scene again, making appearances at events such as iGaming North America, ICE Totally Gaming and iGaming Asia Congress.
Will Griffiths has resided in Costa Rica for years and has held a number of senior level positions at online gambling companies based in San Jose.  His most recent endeavor is The Level Media, a Creative Marketing company he founded that specializes in servicing iGaming, also based in San Jose.
Griffiths believes that much of the success of his company is due to the unique talent that is found in Costa Rica, talent that have built their creative skills over the last ten years by working on some of the largest iGaming Brands in the world.
"We are now able to service some of the worlds largest Gaming companies both in the US and Europe as we understand their business better than companies trying to enter the space in the US or Europe", Griffiths said.   "We are cost efficient, yet world class, and able to create and launch brands into the new regulated US market as we understand their customers. Costa Rica is also only 4 hours from most major US hubs, so visiting clients is easy, and clients enjoy visiting us!"
Griffiths is not alone in recognizing that some of the great talent in iGaming was developed in the Costa Rica glory days.  Thomas Jensen of OddsPublisher.com added, "In it's heyday, Costa Rica was the epicenter of the global online gambling industry and many of the people working in Europe and Asia now got their start in the various operations set up in and around San Jose".
Adam Small is one of the founding partners of PocketFives.com and lived in Costa Rica from 2007 – 2011 while working for Protos Marketing.  Small had a great experience in the country- he met his wife, learned the language and frequented the beach- and truly appreciates the skills that professionals in the industry gained while living down there.
"A ton of people gained valuable experience in areas like customer relations, sales, IT and marketing.  This experience is now helping our industry move forward in other places", Small explained.  "One Costa Rican I know worked several years at an operator based in CR and is now living in Malta and is involved in marketing for a major operator.  Another friend, who originally came from Vancouver, worked in the industry Costa Rica for around 10 years and is now a director for one of the licensed New Jersey poker sites.  It's great to see that the industry was able to develop talent from the time when online gaming was flying high in Costa Rica".
Jensen brought up another point that sparks wonderful memories of mine from trips down to San Jose."Other than a few outliers, the Costa Rican gambling community back then was a pretty tight group. It was not uncommon to see people that worked for competing companies socializing and dining together", he said.
And he's right.  For those of us in the industry who used to frequent Costa Rica, we're familiar with the camaraderie Jensen speaks of we grieve for "the way it used to be".
"Today, it is sad how Costa Rica is a shell of its former self", Jensen said.
Even though much of the senior management has moved on and the majority of the big brands built in Costa Rica have wasted away, there are still companies like Griffiths' that enjoy basing themselves in the area.  The relationship is reciprocal too, as Costa Rican citizens who are hired by online gambling companies are exposed to training and salaries that are above and beyond what most local companies can offer.
"[The online gambling industry] provides thousands of jobs to thousands of Costa Rican citizens and the pay scale is typically higher than jobs they will get right out of college", Davis explained.  "Today we run our operations like any other call center business and BPO service.  We pay taxes, employees are registered with social security, we operate under a business license it's all very legit with much less drama these days".
The notion that the talent pool in Costa Rica is superior to what you might find in other jurisdictions is pretty well known in the online gaming industry, yet another reason why its sad that the iGaming glory days are over in the region.
Ian Stuart who used to work for a large casino operator during those glory days added, "From an operational point of view, [Costa Rica] is not without it's challenges in terms of it's mañana attitude, if you come from a corporate background it would horrify you, however once you dig a bit – the resourcefulness of the people that work down there is huge. In an industry that has taken blow after blow, this is crucial".
After reflecting on all the innovation, talent, parties, fun and friends that many of us experienced down in Costa Rica over the past decade, its apparent that this little country served our industry well the mid 2000s, an appropriate hub for the industry at the time.  As the industry changes and US regulation begins to take shape, the hubs also have to change and the heydays eventually come to an end.  While our beloved Costa Rica has had its time in the sun, its nice to see there are some online gambling companies that remain and continue to enjoy the benefits of the jurisdiction.