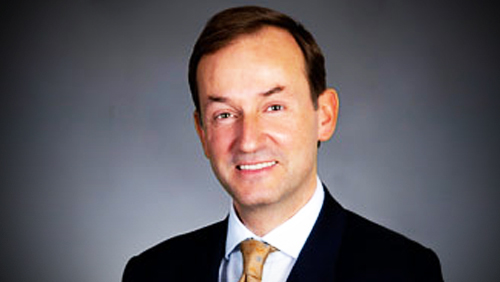 At long last, things are finally starting to move in America when it comes to online gambling regulation.  We've got three states fully regulated and accepting real money play- Nevada, New Jersey and Delaware- and some other states on the way.  However, the fact still remains that liquidity is an issue for each individual state, especially when it comes to online poker.  The only way to alleviate the liquidity issue is by forming interstate compacts between the states (or even internationally) so the states, especially the smaller ones, can share liquidity.
Even though we all know what the solution is, making it happen is another story.  Its no secret that securing interstate agreements and all the gory details that go along with them will be an enormous challenge for the many people involved.  One way to make things easier for the regulators and governments is for the industry to come with baseline standards, something that is gaining momentum as we speak.
Peter DeRaedt is the President of the Gaming Standards Association and one of his main objectives at the moment is facilitating collaboration and the process of creating baseline standards for the online gambling industry in America.  I had the chance to pin down DeRaedt for an interview before his panel regarding this very subject at iGaming North America on Friday afternoon, March 21st.  I hope you enjoy it.
Becky Liggero: Thanks for joining me, Peter- it's a pleasure to have you.  So we know of a number of trade associations in the gambling industry, how is the Gaming Standards Association (GSA) unique with its goals?
Peter DeRaedt: GSA is the only standards setting organization (SSO) in the world that supports the global gaming industry with the creation of technical standards for gaming.  Before GSA there were no standards being developed for the gaming industry and there was an overwhelming amount of proprietary standards. We are an a-political association with international membership and global reach. For the last 16 years GSA has successfully brought together the top stakeholders from the industry domain (operators and manufacturers) and created a collaborative environment to address industry needs. Our standards are being embraced in many parts of the world. Today we continue to explore the possibility of expanding GSA to include the policy domain (regulatory community) to assure that all industry stakeholders are represented within the organization.
BL: Ok, so if we take it down a level, from your perspective, how is the American regulated online gambling market going so far?
PD: GSA has been monitoring the US market and stands ready to assist. Many domestic casinos are slowly moving into the online gaming market, a transition that they are trying to set the pace for. Naturally, they are experiencing system integration challenges. They are becoming aware that standardization is essential to (a) improving the quality, accuracy and reliability of information, (b) enhancing the breath and depth of information that can be included in analyses and reports, and (c) sharing information with regulators on a global level.
BL: Yes, things are finally starting to happen in America which is great.  However, federal regulation is looking like a real long shot – what can the industry do to help develop baseline standards?
PD: The only way to move forward in an expedient fashion is to recognize the power of collaboration. Online gaming is complex. Technology is changing at an exponential rate. Regulators are experiencing increased pressure to create policies and technical standards while they are faced with limited resources, restricted access to the required knowledge, increasing international interdependencies and insufficient capacity for effective oversight. Regulators are challenged with crafting regulations for a borderless and faceless industry – online gaming. Yet all regulators share the same objectives: keep crime out, ensure that games offered to the public are honest, fair, secure and auditable, and protect the interests of the public – especially minors and vulnerable populations. The traditional linear thinking that was used to create regulations for land based gaming no longer applies. Regulators have to evolve from chasing a paper trail to active real-time monitoring of systems, allowing them to identify issues related to collusion, money laundering and problem gambling. And, let's not forget that those efforts have to be coordinated with similar efforts in traditional land-based gaming.
GSA strongly believes that the industry must collaborate on the development of baseline standards.  We recognized the need for industry collaboration a long time ago. While GSA started out as a manufacturers association in 1998, we quickly realized that operators needed to be part of the association. As a result operators started to articulate their business requirements through GSA's Operators Advisory Committee (OAC). Many operators took advantage of the opportunity to talk about their business requirements directly with the manufacturer's community and have seen significant rewards as a result of their participation in GSA. To foster an environment of wider industry collaboration, GSA created a 'trusted' environment to provide a framework for participants from the Policy Domain to get together and discuss common technical problems. We are hoping that they do so.
Integration in the online gaming space can be a nightmare. Some immediate areas of standardization that have been identified by GSA's members include (a) information exchange between land-based and online gaming operations, (b) reporting of information to central monitoring systems, (c) interfaces to affiliate systems, and (d) interfaces that connect 3rd party game servers with iGaming platforms.  In addition, GSA believes that there needs to be common rules for when sensitive information needs to be sent.
BL: This is one big task, but absolutely necessary as you say. So lets assume these baseline standards are developed- what are some of the biggest issues that states will need to tackle before interstate compacting can actually happen?
PD: The political divide in Washington is almost certainly the biggest issue facing two or more states wishing to enter into a compact with regards to online gaming.  While GSA can't really address these issues, we can do all in our power to provide the technical support that members need to come to agreement.
BL: How will you work together with other trade associations on these matters?
PD: The gaming industry has many associations representing different interests to protect and grow our industry. While GSA is the only one focusing on the creation of communication / messaging standards to facilitate information exchange and advance integration and interoperability between different vendors, all industry associations can assist by creating an open and transparent environment for addressing common regulatory and industry challenges.
I am a passionate believer in building bridges to drive collaboration. GSA has reached out to key associations within the gaming industry to start the process of greater industry collaboration. I believe that the leading associations understand the power of collaboration in addressing the issues we as an industry are facing.  We invite the industry to join us.
BL: That's great, Peter- I love your attitude towards collaboration.  With all the above in mind, realistically speaking, how long do you think we'll have to wait before we see real movement with interstate compacting?
PD: There is old saying that things that you think will take months to accomplish always take longer, while things that you think will take years to accomplish always happen sooner. My guess is that we will see movement in intra-state and inter-state online gaming much sooner than anyone expects. I hope everyone is ready.
BL: And we hope you're right.  Thanks so much for your time, Peter and we're looking forward to your Regulatory Standards and Compliance session on Friday at iGaming North America.