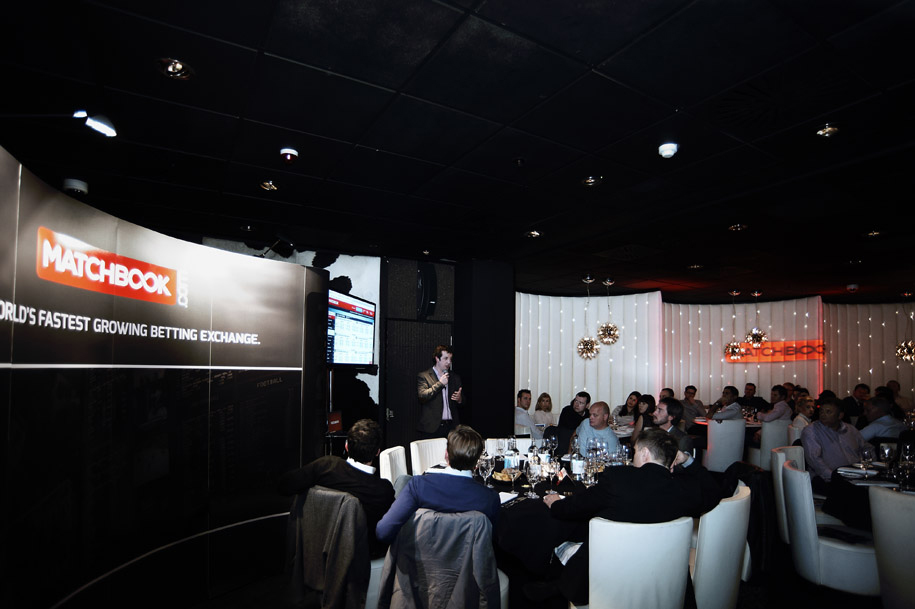 The ATP Finals at the O2 London held the official unveiling of Matchbook.com's new brand identity and the release of their new betting exchange platform. The re-designed technology includes a new look and also new functionality and features.
"Technology has powered the growth of the industry and most companies have had to build upon legacy systems to keep pace. Thanks to the investment and patience of the new owner, we had the luxury of re-building Matchbook from the ground up. What we have now is a really powerful platform, in a brand new technology stack, allowing us the flexibility to develop and adapt the site easily to customer demand," Cian Nugent, COO, explained.
"The site maximizes the real estate on all screen resolutions, displaying as many betting opportunities as possible, and is fully responsive all the way down to Smartphone size. The value of the investment in our core technology is already paying dividend as we have just completely redeveloped our iPhone application in a 4-week program," Nugent added.
According to Matchbook CEO, Mark Brosnan, "The Matchbook product is its liquidity and concentration on our liquidity growth is our main focus. We firmly believe that Matchbook's low-margin cost structure, with only 1% commission charged, will drive long-term volume to our platform. Our approach at Matchbook has been to grow our product one market/sports segment at a time. When we add a market, we aim to have critical mass as well as the best price and liquidity offering in the industry before we add any further markets. This approach has been extremely successful. We have grown our North American sports offering to what I can say, without question, is the best liquidity and best-priced product offering available. We have grown our pre-game, top tier league liquidity in football, to a point where it is as competitive as Asian bookmakers on its Asian Handicaps and it is quickly becoming the best price/best liquidity match market offering as well."
Brosnan believes that exchange betting is still the future and that Matchbook has the optimal pricing strategy and technology pipeline and that the future of low margin, high volume betting is Matchbook. He also announced further investment in marketing and plans for an exciting new campaign offering users commission free betting on all soccer markets until April 1st, 2014.