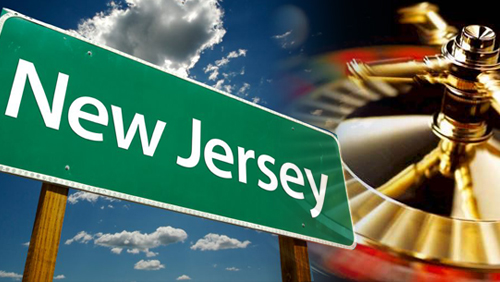 It's a good thing New Jersey legalized online gambling earlier this year. Otherwise there might be no hope for the state's gambling industry.
Once the only game in town for East Coast casino gambling, over the years New Jersey has faced more and more competition from nearby states that have legalized different forms of gambling. Gamblers who prefer staying near home to placing their bets in a city that saw its best days more than a century ago can do so easily now almost no matter where they live. It used to be only slots in most places; now table games and poker are becoming more prevalent, eating into every facet of New Jersey's gambling offerings.
Thanks to legislation last year that expanded gambling within the state, the latest market open up to live poker is Maryland. The state's second poker room, a 52-table facility at Maryland Live Casino, dealt its first hand two weeks back and had a 1,000-person waiting list on opening day. The new room is one of the larger facilities on the East Coast, and it has modern amenities like phone chargers built into the tables. But most importantly, it's very close to major population centers: Baltimore is just 15 miles to the north, and Washington D.C. is 30 miles to the south.
Bravo Poker, the makers of software used by most of the major poker rooms in the U.S., have a nice feature on their website that lets you look in on live games and waiting lists in poker all over the country. This makes it easy to take a snapshot of how much competition Atlantic City's poker market faces these days. Late Thursday night and into Friday morning, there were 30 tables running at Maryland Live's poker room. Of those, 25 were no-limit hold'em tables, along with three pot-limit Omaha and a smattering of small fixed-limit games. That was just over half the number of tables in play at the same time at Borgata in Atlantic City, where the same mix of games was supplemented by a wide range of mid- and high-stakes fixed limit games.
With the extra variety and huge number of tables, the king of the hill in A.C. clearly doesn't have much to fear from its out-of-town competition. But Maryland Live's 30 tables in those off-peak hours were also 10 more tables than were running in all of A.C. outside the Borgata combined. (In fact, it was the third-highest total of any room in the country – behind only Borgata and the Commerce Casino in Los Angeles, and ahead of all the casinos in Vegas and elsewhere.) This is just a snapshot at off-peak hours, obviously, and some of the traffic at Maryland Live can probably be attributed to the novelty of the room. But the fact that one single room in a new market is doing more business than four separate properties in a mature market doesn't bode well for those old-timers.
At more than 130 miles away, Maryland Live is a relatively distant threat to Atlantic City's poker market, especially compared to the much nearer new casinos like Parx in Philadelphia. But combined with the other new competition that didn't even exist a few years ago, particularly in Pennsylvania, the booming new room is a sign of how moribund the brick-and-mortar market in New Jersey really is. Back when it was the only game in town, A.C.'s remove from major population centers didn't matter. But the more options there are, the less appealing a trip through New Jersey sounds to just about any sane person who doesn't also happen to be from New Jersey. That's not the kind of trend that any amount of cost-cutting or ingenious marketing can fix. Brick-and-mortar poker and gambling in general are on an inexorable slide to the bottom in New Jersey…which takes us back to why the state's online gambling legislation is so important.
Online is New Jersey's chance to hit the reset button on being the only game in town and reclaim the benefits of a de facto monopoly. Besides legalizing online poker, like Nevada and Delaware have also done, New Jersey took the revolutionary step of legalizing all gambling online – and sports betting is in the works. Nobody else in the neighborhood is anywhere close to moving that much gambling into people's homes. Moldy properties you couldn't pay anyone to take off your hands today would become valuable if they were a path to an online license that would give you instant access to nine million people. Plus there's the fact that players aren't required have to be New Jersey residents to play, only to be physically present within the state while they're logged in, raising the possibility of expanding the size of the market by drawing in players from just outside the state for the day. (It's particularly easy to imagine online poker players from NYC and Philadelphia playing from rented apartments or office spaces in New Jersey during "work hours" (whatever they might be) and heading back across the river at the end of the day.)
Of course, there still aren't any New Jersey casinos live on the net. They aren't following Nevada's glacial pace, though. Every moment without live online gambling in New Jersey is another moment the struggling casinos in Atlantic City have to rely on actually attracting players to their properties – and also another chance for nearby states (never mind the feds) to think about just how much tax money they could bring in if they were to legalize some form of online gambling themselves.
The window of exclusivity will pass for online gambling much like it did for the state's brick-and-mortar casinos, in all likelihood much more quickly than the decades it took for the rest of the East Coast to let their people bet. Once other states get in on online poker (or eventually even online casinos), New Jersey's regulations and taxes will have to stay competitive. But for the near future, at least, the state has a chance to rebound from the beating it's taken at the hands of its neighbors in recent years.
Comments