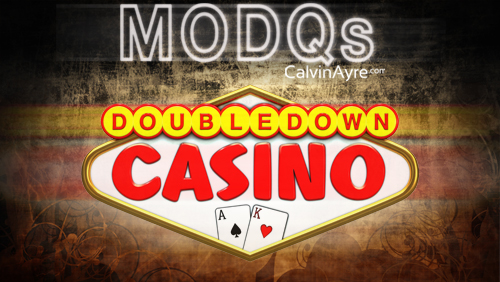 Social gaming was undoubtedly the shining light of the International Game Technology (IGT) third quarter results released last week. Two of the four highlights pointed to the boost that had been provided by social gaming revenues while user statistics showed that growth shows no sign of stopping.
DoubleDown Casino, the product on which IGT's social gaming relies almost solely upon, was seen as a huge risk when it was bought for the exorbitant amount of $500 million back in January of last year. Those who pushed the deal through will have been desperate for the product to bear fruit – not only for the sake of the company's share prices but also for their own reputations.
Fortunately for them, it all looks pretty promising. The headline figure was that social gaming revenues had increased by 105% to $61 million from the Q3 of 2012. Other impressive statistics were increases of 25% and 28% in daily active users (DAU) and monthly active users (MAU) respectively.
But cast your mind back to the chilly month of January 2012. Many eyebrows were raised at the idea of IGT forking out so much for a social gaming product that was still in its infancy. Sure they had a healthy number of users (4.7 million) but it did appear that the Reno-based company was setting itself up for a fall.
Union Gaming Group principal Bill Lerner told his clients at the time that he didn't believe the move would be a good one for the company. As well as distracting their attention from their core business, Lerner explained that the move could irritate some of IGT's clients who were unlikely to be happy about the potential move of the company into real money gaming thus creating another competitor – an accusation that an IGT spokesman vehemently denied.
Commenting more specifically on DoubleDown's potential success, Lerner added that paying what was at the time 28 times cash flow was too high. Crucially though, he did conclude by saying: "To be fair, Double Down is growing rapidly".
It's this growth which has continued and allowed DoubleDown to have the success it's having right now. But growth in terms of users still means little for the bottom line while it's considered by many to be an effect rather than the cause. The interesting question then, is what are the factors that have allowed DoubleDown to build upon its success?
Monetisation's proof in the pudding
While there was plenty of scepticism, particularly within online gambling circles, plenty of investors were quite keen on the move.
Joel Simkins explained how it would allow IGT to undercut other game suppliers and even the very operators that the company supplies. He said: "Long-term, IGT believes it can deliver content for new virtual slot machines at 25 percent of the cost of its competitors."
Other analysts touted an increased presence in the online gaming space as a crucial aspect of the deal while gaining a foothold within a free to play US online market could prove very helpful once real money online gambling eventually becomes regulated. But the main benefit that most analysts focused on was that DoubleDown would provide a great way to distribute IGT's content to a larger audience. The idea being that land-based casino users would play IGT's slots online and want to try them out in land-based casinos.
While these are all valid benefits and would likely have served as added encouragement to make the deal go ahead, one thing that few analysts were willing to stick their neck out on was whether the product itself would actually make money.
Monetisation has always been an issue that looms large in the social sphere. Social gaming giants Zynga haven't helped by bouncing around looking for any way possible to increase their revenues while some have struggled to get their head around how the freemium model can make major money.
But in amongst DoubleDown's statistics from the Q3 results were the average revenue per DAU statistics. IGT has seen this figure increase by 60% in a year and by 8% from last quarter leaving it at $0.40. This may not sound like a lot but with the total of 1,690,000 DAU continuing to grow it creates a substantial starting point. It also shows that optimisation can be done without needing increase the volume of players – although that undoubtedly helps.
These figures encouraged DoubleDown Interactive CEO Greg Enell to tell Geekwire he expects to collect the full $500 million that the company was bought for within three years. While this may all sound a bit too optimistic, it's worth noting that Jawfish CEO Phil Gordon explained last month that casino-based games are expected to monetise at four times the rate of standard games. So when people speak about the tricky task of monetising social games, casino-style games perhaps shouldn't be included in this conversation.
Breaking beyond Facebook
Facebook is fast gaining the reputation of being one of the toughest platforms to monetise on. When speaking last month about investment in social gaming Raf Keustermans told CalvinAyre.com that Facebook is now the most challenging area of social gaming to succeed in.
He explained: "The perception is that Facebook is a very mature platform and it's much harder to grow. It's still a big platform, it's still very viable but there's much more opportunity to grow and grow fast on mobile and tablets."
Fortunately in DoubleDown's case the challenges created by being on Facebook have been offset by the fact that casino-style gaming innately encourages depositing real money. But by moving onto other platforms DoubleDown has been able to flip the negative into a positive creating them with one of the best opportunities to monetise in social gaming. Not only is their product set up to make money, but it's now on platforms that are more conducive to this.
DoubleDown's move towards mobile is clear to see. The Cleopatra mobile slots range were first launched in November, 2012 while ten new mobile slots were added in mid-July. The company's addition to the Playphone platform is also likely to prove to be a bit of good business as IGT's content is sure to stand out in an environment where players are already used to dipping into their pockets. A cross-platform video poker tournament is set to take place next month and is likely to generate a good amount of awareness all the while encouraging players to download the iOS and Android apps.
This all sounds very promising. And it is. But as obvious as it sounds, it is worth remembering that although things have gone well up until now, there's still no guarantee of ongoing success for DoubleDown. There are plenty of examples of products that have fallen from grace and with Williams now joining the free-play market battle alongside Bally and Aristocrat; another six months like the last may be needed just for DoubleDown and IGT to stay ahead of its competitors.