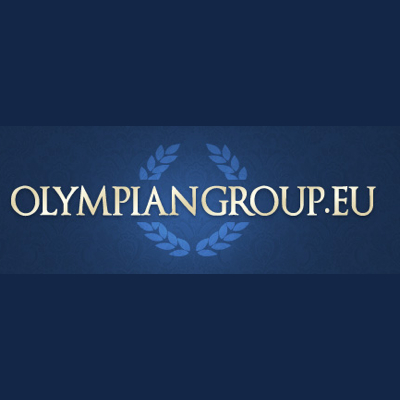 28 January 2013 (LONDON, UK) – Christer Fahlstedt CEO of Tain and Peter Karroll Founder of OlympianGroup.eu have inked a deal making Tain the new sportsbook provider for Olympian Group. The deal will see Tain's Thorium Sportsbook being offered to players on Olympian Group brands GEObet.com, Bulldog777.com and GR88.com.
Christer Fahlstedt, CEO of Tain, said: "Tain is very happy to see three established sportsbooks make the transition to our Thorium Sportsbook. It is a great win for our product and establishes the Tain sportsbook as the leader in the managed sportsbook segment. Olympian Group has a strong positioning and very exciting ambitions for the years to come which Tain is very happy to be part of."
Peter Karroll, Founder of Olympian Group stated: "Our team sources out and thoroughly reviews the top products available, we hand pick solutions focusing on the best customer experience and combining this with ease of operation and ability to adjust quickly for market expansion. Tain has assembled some fantastic gaming products and in our opinion the Thorium Sportsbook is backed by a very solid operation. Olympian feels very confident that Tain is a company who we can grow our Brand's international market share and will fit well with our aggressive approach to new markets."
Ends
Media Contact:
Jodie Thind
[email protected]
About Olympian Group:
The Olympian Group is an independent 360-degree online gaming management solution. Olympian's operations team is assembled from top international Online Gaming organizations, and each executive has been instrumental in the previous success stories of those brands. Olympian offers 100% turnkey operations and works with top software providers to ensure the highest quality gaming experience for represented Brands. Olympian Group's marketing partner is IAM Corp, one of the world's leading online marketing firms, specializing in Online and Offline Marketing, Social Media, Music, Television Production, Artist Management and Live Events. IAM Corp's customers have generated over $1 Billion in revenues internationally as a result of IAM Corp's concepts and strategies.
For further information: [email protected]
About Tain
Tain was founded in 2001, and is a proven gaming infrastructure software provider. Products include a suite of popular games, such as poker, casino and sportsbook, a back office platform with seamless integration to a variety of gaming systems, a top-tier payment gateway supporting over 50 payment methods. Tain also offers a full range of hosting and support services in multiple gambling jurisdictions including Malta, Kahnawake and Curacao.
For further information, please contact [email protected]