As the gambling industry continues to mature, the landscape of affiliate marketing is changing. Greater professionalism is leading to a much higher quality of sites with better designs, more useful content and genuine brands.
Affiliates are putting more effort into knowing their users and experimenting with different ways of attracting and engaging them. Operators are assisting more and more by providing their affiliates with iFrames of games, extra content and much more.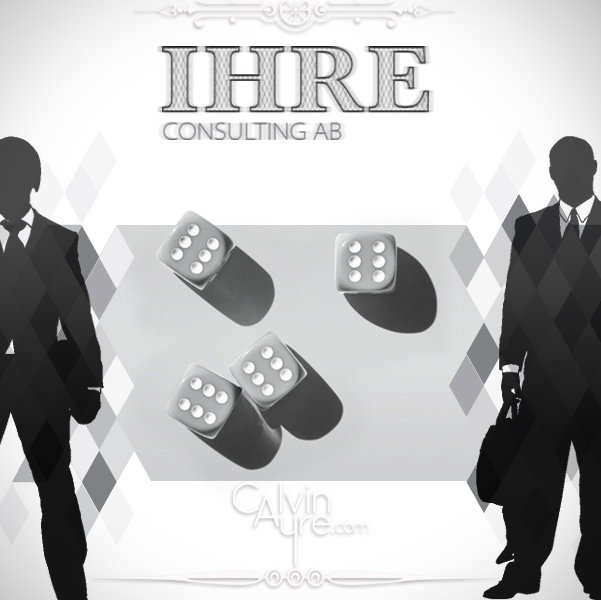 Affiliate channels can account for almost all players with some lesser known iGaming brands while a industry average may be more around 30-35%. With this many players coming from affiliates, there is clearly going to be an increased importance on the deals being made between the two parties.
Ladbrokes consider their affiliate deals to be so important that not a single one can be finalised until it has been passed through the legal risk department – although their paranoia is likely to be as a result of the Aren De Vos incident.
As a result of the increased importance of affiliate deals, a new service has emerged within the industy – brokering. One company that has already made significant headway offering this service among others is Ihre Consulting AB.
Set up by Edward Ihre, former managing director of Ladbrokes Poker and director of partnerships for PokerStars, Ihre Consulting works on both sides of the fence for operators and affiliates.
Ihre explains that the need for this sort of affiliate service has always been there, but more importantly it's about doing it to a high standard.
He says: "I always felt that there was an opportunity to amass excellent affiliate managers in one place. Instead of previously only working with one brand, why not assist several as one brand limits you due to the fact that some affiliates will not be a good fit for that one brand for legal, product, SEO, strategy reasons."
While some affiliates may be hesitant to hand over the responsibility for what is one of the most crucial aspects of their business to someone else, Ihre explains that there have already been plenty who are willing to take the plunge.
"In terms of our value provided to affiliates, I think in addition to ensuring that they get the best possible value/price for their traffic, we also share and give insights to which brands and products to promote. This is not always clear unless you have experience with several brands and working with other similar affiliates," he says.
It's certainly a service that appears to be working so far as Ihre Consulting was able to bring in two new staff members last month. One of these, Chris Taylor, joins after having worked at GamingVC, Mansion and Referback and has taken on the role of casino affiliate director while Simon Johansson joins from outside of the gaming world.
They will be tasked with working on the day to day issues of brokering new deals – an aspect of the affiliate industry that is also changing quickly. Whereas operators were once able to dictate to affiliates how the deals would work, it appears to be a bit more of a two-way street these days.
Ihre explains the trends that he's noticed: "We see less request by affiliates for CPA's than before as player values for specific markets is becoming increasingly established.
"I would also say that markets that are in the process of legislative changes which causes uncertainty both in terms of the promoted brands strategy and possible existence in that market, will be subject to more CPA-deal requests.
"Affiliates do not dare to take the chance that suddenly their referred players are no longer allowed to play on that site. Hence better taking a one-off payment (CPA) for that same customer."
Of course, not all affiliates are the same and Ihre is quick to point out that certain deals and brands that work for some won't be as succesful for all.
He explains: "If you are one that constantly reinvests your revenues into buying or building your traffic, you might still prefer CPA or hybrid. Whilst the established sites that have a well-established google-ranking and content-heavy, prefer revenue share.
"The trend might be that those bigger ones request a fixed fee (similar to media-deal) on top of their rev share or a minimum guarantee to replace one of their existing brands with another one."
With Google Panda having such a sizeable impact on many affiliate sites and suggestions that Google may be plotting to become the largest affiliate around, affiliate marketers certainly have plenty on their plate.
If worrying about commissions, the type of deal and working with the right brands are the sort of concerns that could be done by someone else then it seems like a no-brainer to pass that along. The key issue in doing so will always be trust so picking the right people to take on these tasks for you is crucial.
This is where track records come into play and with staff that have been in the gaming industry for more than ten years, Ihre's own consultancy would be a good place to start.