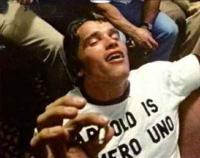 It only seems like a week ago that we were talking about what the election result will mean for the United States. That's because…well…it was a week ago. Now the dust has settled we can look back, reflecting on what we can take from Barack Obama throwing the beat-down on Mitt Romney.
There are a number of things to come out of the election that directly affect the passage of gambling legislation in what is seen by most European-facing public firms as the holy grail of the industry. This in mind we knew there was a weekly poll question brewing, and decided to ask our readers: What's the most significant development for Gambling from Election 2012?
Coming in dead-last with a solitary 1 percent of the vote was California Representative Mary Bono Mack (and husband) losing their seats.
7 percent of voters thought Maryland voters saying Yes to Question 7 was the most significant development to come from the election.
13 percent agreed that Nevada Senator Dean Heller's re-election was big for the gambling industry.
Then there were three.
21 percent of you thought that All the Romney voters moving to Canada was the biggest thing to come from the election.
The same number (21 percent) also thought Romney losing and Obama staying put was most significant
The winner, though, with a high 37 percent was the decision by certain states to start offering Legal weed!
We should of known if we'd stuck something fun in the poll then our readers would have voted for it in their droves and with the inclusion of legal weed we were always onto a winner. So anyone looking to organize conferences for the iGaming industry we'd strongly advise you to chill out a little and opt for Colorado or Washington.
This week's poll looks at two huge growth areas in the industry in social and mobile and asks which will be the largest come 2017.