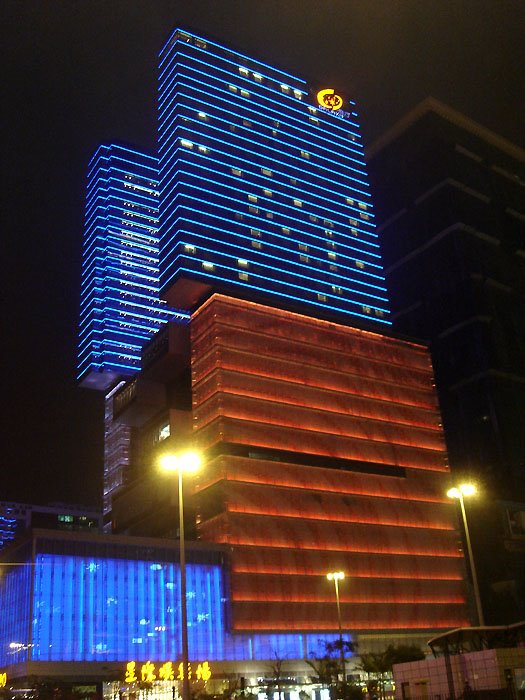 A poker storm is brewing in Macau and its expected to attract some of the best poker pros in the world. The date has been set for August 31, 2012 when the Starworld Casino's Poker King Club in Macau plays hosts to one of the most lucrative super high-roller tournaments in history, a HKD$ 2 million buy-in tournament co-organized by the Neptune Group and pokerace.tv.
Pokerstrategy.com managed to get exclusive details regarding the tournament, including the number of heavyweight players scheduled to participate. The list runs like a who's who of some of poker's best, including Phil Ivey, Tom Dwan, Gu Hansen, John Juanda, Sam Trickett, Johnny Chan, Erik Seidel, Joe Hachem, and Andrew Robl.
An 80-player cap will be enforced for the tournament, which might sound a little odd considering the stakes involved, but therein lies the unique characteristic of the tournament. According to Pokerstrategy, the tournament will be played under turbo format, which means that there will not be multiple days of poker, but rather one single day – each level lasts for only 30 minutes – to determine the winner. To add more money to the total pot without exceeding the cap, players have an option for one rebuy at HKD$ 2 million, which they can actually purchase even before the tournament starts until Level 4 of the tournament.
Most of the players scheduled to participate will feature Asian businessmen, making it a seemingly exclusive event that actually required poker pros to get invitations from one of these super high-rollers with existing seats. With around 70 players already having seats in the tournament, organizers have likewise opened the last few seats to the general public with the condition of posting their entry fee when registration begins.
No official prize structure has been released, but when you factor in the buy-in fee and the number of players scheduled to participate, it's a pretty fair assessment to make that the first prize money could equate from anywhere between $4 million to $5 million.
The tournament begins on Friday, August 31 at 3:00 pm at the Poker King Club Room in Starworld Casinos where it will be played until a winner is officially crowned.
With some of the biggest pros in the game already booked to participate and combined with the turbo nature of the tournament, you'd be remiss if you didn't think that this turbo tournament will have plenty of fireworks from the get-go.
Comments