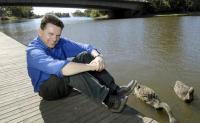 Australian MP Nick Xenophon is recommending the country's Interactive Gambling Act be renewed, as it's out of date. The Interactive Gambling Act 2001 looks to ban access to unregulated sites by preventing them accepting money from Aussie residents. The South Australian independent senator Xenophon told the Sydney Morning Herald: "The Interactive Gambling Act is 10 years old, but it may as well be a century old because it hasn't kept pace with technological developments and the ruthless advertising of online gambling companies."
The comments come after the Australian Media and Communications Authority (ACMA) announced the number of investigations they undertook finding "prohibited gambling material" have skyrocketed. The department's total investigations in 2006/07 amounted to 8 while in 2010/11 the figure was 57 – 38 of these falling in the aforementioned gambling industry category.
Xenophon has chosen to ignore the fact that various different regimes around the country have worked particularly well – most notably the regulators in Queensland and Northern Territory. A number of internationally renowned firms, such as bet365, have decided the climate is favorable enough to set up and the central government could learn a lot by taking on board what its territories have done. If they want a complete overhaul it would be advisable to look at other reputable territories when doing so. Their old landlords in the UK would be a good place to start if doing this, as it's comparable in terms of the gambling culture around sporting pursuits.
In terms of why the country's gambling act is failing to prevent consumers accessing international sites it just comes down to human nature. If those using gambling industry sites want a better deal, and can find it unhindered elsewhere, no matter what lies in their way they're likely to do so. Any changes won't be put forward until the review into the act conducted by the Department of Broadband, Communications and the Digital Economy is released. The results of this aren't expected until later this year.