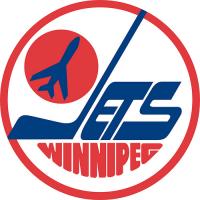 What started out as a prank from an Edmonton teen last week seems like it's actually happening. Parminder Sahota tweeted that a news conference announcing the Thrashers' move to Winnipeg has been scheduled. Hockey reporters across North America publicly denounced the tweet as inaccurate.
News about Winnipeg getting a new NHL team created a buzz in the hockey world and now, the agreement to sell the National Hockey League's Atlanta Thrashers to a Winnipeg group is being reported as a done deal despite denials from Gary Bettman.
A source confirmed to the Winnipeg Sun on Friday an agreement for True North Sports and Entertainment to purchase the Thrashers from Atlanta Spirit and move them to Manitoba is complete.
The announcement would end months of speculation about whether one of the NHL's financially-troubled American sunbelt teams might move north, filling the void left when the Winnipeg Jets packed up and left for Phoenix in 1996, where they became the Coyotes.
But sources in Winnipeg suggest that the Thrashers had in fact been the primary target of potential owners Mark Chipman and David Thomson all along. They also added that some months back, the NHL board of governors quietly approved the sale and transfer of the team, pending the negotiation of a purchase agreement between Atlanta Spirit LLC, the Thrashers' owners, and True North.
All that's left is for the NHL's board of governors to rubber stamp the deal and for True North to hold a press conference. The Globe and Mail's Stephen Brunt, who broke the story Thursday, said that will likely occur Tuesday.
A recent report from the Conference Board of Canada, an economic think tank, said that conditions in Quebec City and Winnipeg were improving in terms of their ability to host an NHL team, but faced obstacles, including that Winnipeg's MTS Centre still can only hold about 15,000 fans. If the team does move to Winnipeg, the MTS Centre would be the smallest arena in the NHL.
However, another recent report, by the Mowat Centre for Policy Innovation at the University of Toronto, said Canadian markets could host up to six other NHL teams, including one in Winnipeg. That study was based on potential gate revenue, by weighing city size, wealth, location, and other factors.
An NHL team in Winnipeg would surely leave fans clamouring in Quebec City, which the Nordiques left in 1997, and in Hamilton, where BlackBerry kingpin Jim Balsillie has been trying for years to lure a hockey team.
While this must be a painful day for the handful of Atlanta hockey fans and the hockey players who will now have to dress warmly on their way to the rink, Canadian Hockey Fans will rejoice as after years of losing out to the Yanks.
Perhaps a Stanley Cup for a Canadian team is in the cards so Go Canucks.
Comments