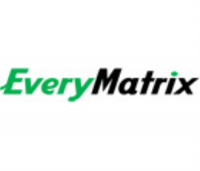 After getting together with new gambling industry drinking partner Visionary iGaming back in October, and downing bottle upon bottle of Absinthe, it seems that EveryMatrix have had the vision they were searching for all along. Remember those times when you're drunk, think of the best idea, and completely forget about it the next day? Well that's what's happened here…except that they've remembered it!
The Malta-based sports betting provider recently launched advertising and marketing campaign management tool, PartnerMatrix, and have today announced that four new operators will be launching with the tool.
BoogieBet, Bora Bora, Guts and ElCasino have signed up to use the full package offered by PartnerMatrix. This includes a new affiliate system alongside a banner creation and ad-serving platform, along with free on-demand Neo impersonator for all your Matrix party needs. Well maybe not that last part, but the rest they do get.
Extra from the Matrix, and current Chief Executive Officer at EveryMatrix, Ebbe Groes, said, "We're thrilled to be able to offer our PartnerMatrix solution to our clients.
"The system is already live on Guts and Bora Bora and we're looking forward to launching it on the BoogieBet and ElCasino sites. We hope that PartnerMatrix will help them succeed with their marketing initiatives."
We will see what banners they come up with but if they don't include Neo or Morpheus, we'll be rather disappointed.