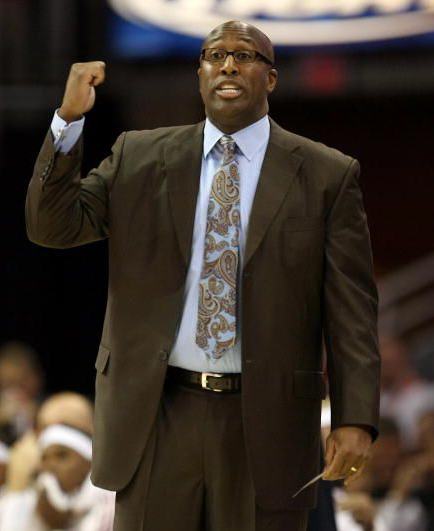 It's been a long time coming, though perhaps not deservedly, but Mike Brown's dismissal as head coach of the Cleveland Cavaliers was inevitable. There was only two ways it could go for Brown, either he was going to be sipping champagne and hoisting the NBA championship trophy over his head or he was going to be in the unemployment line. No other coach in the league was under more pressure to win an NBA championship than Mike Brown. So when he was fired, no one should be surprised, although there are those who think too much of the blame has fallen on Brown's shoulders. There are those, including some of his players who think that Brown received a raw deal. Read more.
I'm a little on the fence about it. On one hand I don't think it's fair that Mike Brown take the blame for the Cavs shortcomings this year but on the other hand he was in a unique position where the stakes are high. Lebron James is on the verge of free agency, the owners of the Cavaliers had placed high expectations on the team to win the championship, the team itself had performed well and garnered the best record in the regular season and their best player had won the league's MVP, given those circumstances, I can see how he'd be the fall guy.
The bottom line is that the addition of Antawn Jamison which was supposed to be missing piece of the puzzle for the Cavs was a bit of a flop. I'm not saying it wasn't a good acquisition, but generally half a season isn't enough time for a player to be playing his best basketball with a new team. And it looked like a patch job, Jamison never truly looked comfortable in the Cavs offense, if you want to call it an offense. The design of the Cavs is flawed, they don't have a true point guard and therefore they are unable to control the tempo of games. You would think they would want to speed the game up to get Lebron James easy touches in transition so he doesn't always have to go 1-5 to score, but that never happened. Mike Brown is partially to blame for being unable to get the Cavs playing playoff basketball, but his personnel also limited what he could do. Mo Williams is not a consistent enough scorer, and at some point when you have unproven guys like Jamario Moon, J.J Hickson and Anthony Parker, who was solid, but you're not beating the Boston Celtics with that lineup.
The Cavs were a team built for the regular season, and much of that is on management, but enough of that should fall on Coach Brown, enough to cost him his job. It's a message to any coach out there that will end up coaching Lebron James, it's a championship or it's your ass.