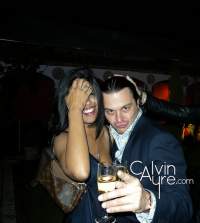 It's no secret, gambling industry professionals work hard and party even harder. It's always about doing the best job you can while having a ton of fun. Whether our bank accounts are blowing up or we're rolling a little short stacked, we always find a way to party like Rockstars and carry on till the break of dawn. For those looking to get into the industry or for those already in the online gambling industry looking to switch gears, you're going to want hear what Jennifer Ralston, a skilled recruiter from a top flight online gambling industry recruiting company, Betting Jobs, has to say.
For those of you who don't already know, Betting Jobs specializes in recruitment for the online gaming industry as a whole. Within the company they have specific recruitment consultants focusing on every area where staff would be required within either the operator side or the supplier side of the online gaming industry: covering verticals from Marketing, Operations, Business Development, Sales, Customer services, IT to Odds Complication, Fraud, Finance and Legal. So they've got a little something for everyone and they're revolutionizing i-gaming recruitment.
As the world suffers through a global recession the online gambling industry, contrary to popular belief is not immune from the effects of the credit crunch. As Betting Jobs can attest, this definitely impacted upon companies' recruitment requirements and their budgets for doing so. Jennifer Ralston felt that the main impact it had was to make potential "job-lookers" much more cautious.
The industry is always changing and as professionals we have to be able to adapt to the changes and be able to embrace new opportunities and challenges.
Jennifer Ralston remarked how interesting it has been to see the peaks and troughs in industry recruitment during her time within the Betting Jobs company – for example there are certain times through the year when affiliate managers seem to be in high demand and also certain times, such as the end of last year up until even today – when staff with online bingo experience has been in high demand the same could also be said to be true of candidates with French market or Australian market expertise at the moment.
I don't know if I'm alone on this, but I always felt that the gambling industry was a niche business, people got in where they fit in, and rarely were outsiders allowed. There are those who even take it so far as to say the industry is like the NBA, one can't just pick up a basketball and think they can run with the pros, it takes years of experience and training. It appears none of that is true. According to Jennifer Ralston, what industry recruiters are looking for is "someone with drive, ambition, motivation, enthusiasm, the ability to work well as part of a team, the ability to challenge the "norm" in terms of marketing concepts or company process etc. And the hunger and desire to work within the industry and those that display a keen interest in the company and indeed the role". That's what they're looking for.
Naturally, individuals coming from outside the gaming industry will probably have much more of a chance in getting into the industry if they display a keen interest in Online Poker or Sportsbetting / Sport in general for example.
These things are good to know. People tend to bounce around in this industry, and sometimes the valued skill sets can change in a flash.
Outsiders always think that working in the gambling industry means you're making serious cheddar because of the amount of money the gambling industry pulls in on the whole. I asked Ralston to lay down the truth on the matter. "The truth is average salary for non-management employees involved within the gaming industry, although now becoming much more in-line with general "external industry" salaries, to be completely honest with you, varies hugely and is dependent upon location for the biggest part." She did however say that the days of enormously inflated salaries and companies purely looking to hire people with online gaming industry experience are over. Companies are much more receptive to candidates from outside the gaming industry nowadays and it is more about finding the correct candidate with the correct transferable skills rather than simply someone who has been working with another gaming company and done the exact same role for a competitor.
If you really want the nitty gritty on industry salaries check out the Bettingjobs.com Salary survey, register and find out who's making what.
So if you're thinking about getting into the industry or even changing gigs, keep in mind that the flexibility to relocate is a hugely important factor when looking to successfully get into this industry. According to Ralston…
"For potential employees more and more their chances of employment are being curbed by an inability to work from places such as Malta. Simply put, for job searchers either looking to gain further employment within the industry or gain initial entry into the gaming industry you are extremely limiting your chances of employment by limiting your location choices. This is a global industry and in order to be successful you have to embrace that".