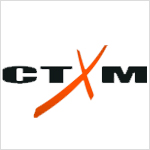 April 21, 2010 – iGaming software provider CTXM announces the release of two new slots – World-Cup Soccer Spins and Battleground Spins.
"World-Cup Soccer Spins" engage players in the atmosphere of a World-Cup soccer match, putting them into the shoes of a soccer champion. World-Cup Soccer Spins has a range of topical features, as well as realistic "penalty shootout" bonus game.
The comic-book aesthetics of "Battleground Spins" will ensure lots of fun for its players, taking them through army life. Slot features include a themed bonus game, in which a player can try his hand in maneuvering his battle tank and shooting for the killer prize.
Udy Yosha, CEO of CTXM commented: "With our new slots, we are continuing to grow our portfolio and add innovative features. We are also adding versions for the iPhone, as well as other mobile browsers – using the emerging opportunities provided by Blackberry and Google Android."
About CTXM:
CTXM is the leading developer of innovative and efficient turnkey solutions, including gaming foundation platforms, casino and fixed-odds games, turnkey gaming and payment solutions. CTXM carries out projects for the leading operators in the iGaming and e-Gambling industries and partners with successful game publishers and IP owners. Since 2004, CTXM has developed over 100 gaming applications, 20 titles for PC, XBOX Live and iPhone and has co-published over 100 casual game titles in Central and Eastern Europe.