What a year it's been for the most well-known poker name in the world. The timeline of the last 12 months reads like somebody who has been told they only have a year to live and have then tried to cram in as much as possible.
Kid Poker has become the Poker Everyman.
Daniel Negreanu has got married, left PokerStars, raced like crazy in a phenomenal, three-month slog to fall just short in his bid to become WSOP Player of the Year and now joined GGPoker as their new ambassador.
It's not even December yet, so if 'DNegs' hires a sleigh and loads up with presents on December 24th.
The guy is everywhere, and even took the time to announce the deal having been done in his own inimitable way.
I have a BIG announcement to make! Details in the video below: pic.twitter.com/1xDTkglYmD

— Daniel Negreanu (@RealKidPoker) November 20, 2019
Of course, GGPoker are delighted. The poker world reacted first with surprise at Negreanu leaving 'Stars six months ago, but then with predictable predictions of what might happen next.
"Congrats partypoker on your new signing!" was one popular comment. 888poker were mentioned. Heck, every poker brand on the market had their eye on him, but GGPoker got him, and they were justifiably excited to have their man.
WELCOME DANIEL!

To celebrate our collaboration with @RealKidPoker, we're unveiling the $100,000 Daniel Negreanu Challenge!

Sign Up Bonus ✔️
Tournament Tickets ✔️
$100,000 Guaranteed Tournament ✔️

NEW PLAYER INFO 👇https://t.co/C67lrvFR6shttps://t.co/cng9WlyTKS#ggpoker

— GGPoker (@GGPoker) November 20, 2019
Negreanu, who also recently released his poker 'Masterclass' which is currently available to buy online, will be a huge boost to GGPoker, and the capture of Negreanu is something they are rightly proud of. GGPoker has already made strong moves into the online poker territory and offered fun games to attract all sorts of players.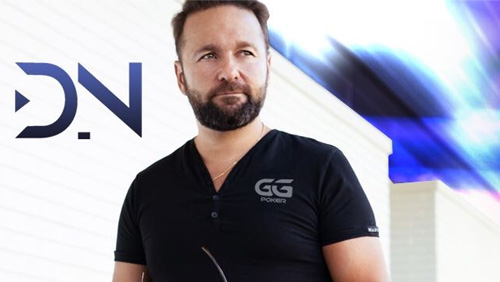 Kid Poker joining them can only make them stronger, which is a good thing for the industry overall.
GG Poker players will be able to play against Daniel Negreanu very soon as GGPoker have announced the Daniel Negreanu Challenge, which comes with a $100,000-guaranteed prize-pool. With four shootout tournaments producing eight qualifiers and a final table with six figures in the prize-pool, the tournament should prove spectacular action.
GGPoker and Daniel Negreanu will move forward together in a move which has surprised some poker fans, but ultimately looks a great deal for both parties and poker in general.
Daniel Negreanu will always have a fanbase of poker fans who adore him and has even cultivated the happy knack of provoking healthy debate even from those who don't. Only truly great poker players inspire everyone to care about their next move.
With Negreanu now a GGPoker ambassador, we can't wait to see what happens with the growth of the poker brand and the direction Daniel Negreanu takes in his life and career.
GG, partypoker, 888poker and the others. Good game.