The current issue of eGaming Review Magazine features an article that examines the dramatic plunge in market value currently plaguing most publicly listed online gambling companies. eGR used the market mayhem as a starting point for a debate on whether or not these companies would have been better off had they resisted the siren song of the initial public offering and remained privately owned. (We'd include a link to the eGR article, but since they went behind their paywall, you have to be a subscriber to read it. Ironically, my argument on behalf of private companies is publicly available, whereas eGR's homage to public companies is intended solely for private eyes. Go figure.)
I was extensively quoted in the article as the token advocate of the privately held company model. While eGR didn't misquote me, I feel I need to respond so that people get an accurate representation of my stance on this subject, and also to rebut some of the misinformation I feel the article contains.
For instance, one of the alleged benefits of listed companies cited in the article is that they are considered more trustworthy in the consumer's eyes, a theory supposedly underscored by the ongoing fallout from the Black Friday online poker indictments. Obviously, trust is important, but it's not a zero sum game. The financial shortcomings of Full Tilt Poker and the Cereus network sites didn't necessarily boost trust in listed companies, just as PokerStars' ability to promptly square customers' accounts didn't automatically diminish trust in listed companies. In the end, companies are judged on their individual merits (or lack thereof). Let's not forget that one of the largest player deposit balance scandals in our industry's history was BetonSports.com — a UK-listed public company. eGR was a huge fan of this company for years, but now never mentions them nor the millions they stole from their player base.
I also invite readers to read the tale of that Russian customer who's still waiting on the $3.5m Betfair wired to some dodgy third party processor, after which the publicly listed betting exchange claimed it had fulfilled its obligations to the customer and more or less washed its hands of the matter. (I imagine FTP could deduct tens of millions from its current liabilities if it chose to adopt that attitude.) Or ask the tens of thousands of Betfair customers who only just learned that hackers had obtained their banking data by outwitting Betfair's online security over a year ago, a fact that Betfair chose not to make public.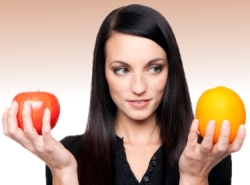 COMPARING APPLES AND ORANGES
To be clear, it's not my intent to single out Betfair as a 'bad actor'. As eGR's article states, "it is dangerous to focus on the experience of a few high profile companies." Yet despite this caveat, the article repeatedly offers up Playtech as an example of a listed company "less governed by the potentially volatile reaction of investors than others" and the rare case of a listed company with a healthy foothold in Asian markets.
This is a deeply flawed argument, as Playtech is an online gaming supplier, not an operator. It's not Playtech's name that is marketed to the customer or shows up on that customer's credit card statement, which makes Playtech less of a lightning rod for potential legal action by governments in unregulated markets, and it's that degree of separation which makes its investors less skittish. It also gives Playtech more flexibility to go into markets like Asia. But lets be clear — they are still blocked from major markets like the US that their private competitors are not.
THAT'S NOT WHAT I SAID
The article discusses the €50m Betclic Everest blew last year in a failed attempt to carve market share in the regulated French market, then eGR suggests I agree with their conclusion that Betclic's experience proves private companies can't compete with the listed 'pan-European' outfits. While I agreed that Betclic were foolish to spend that money, the mistake I saw them making was going toe-to-toe with the listed companies for market share in a market where the regulations don't allow operators to make money. (Like standing on the deck of the Titanic and fighting with the other passengers, not over a spot in the lifeboats, but over who gets to hold the anchor.)
It would have been far better for Betclic to spend that money building up a presence in Asia: a market that is already miles bigger than Europe, a market that will only continue to grow in size and importance, and a market in which listed companies are precluded from entering. Basically, Betclic is guilty of a faulty business strategy — not the wrong corporate structure — so this example is entirely pointless in this analysis.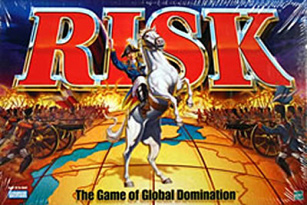 THE GAME OF RISK
eGR suggests that "the argument that private companies are able to pursue more risky strategies and are therefore more nimble in egaming's regulatory landscape is also not clear cut." To back up this assertion, they quote Numis analyst Ivor Jones' simplistic, folksy observation: "You can be a risk-hungry public company, and you can be a risk-averse private company." Frankly, this is nonsensical. You can't be a risk-averse private company and survive. At least, not for very long in our industry, you can't. Risk-averse companies fail to grow, and failure to grow is fatal when your competition isn't as complacent.
While a listed company can be hungry, even gagging for risk, that doesn't mean it will ever be allowed to take serious risks. The ultimate choice isn't made in the boardroom, or even at shareholder meetings. It's made by the securities regulators, stock exchange compliance rules and the company lawyers, auditors and compliance officers who are there precisely to make sure board members stay out of jail by not doing something stupid — like trying to open up a business in Asia or take pretty much any risk. It's like the kid who gets pissed off at his parents and yells: "You're not the boss of me." Actually, they are, and if they say you're not going on that fabulous Asian vacation, you need to start unpacking your suitcase.
Overall, I felt the magazine article reflected the favoritism eGR's analysts routinely display toward the industry's listed companies. As this bias appears ingrained, I doubt anything I say will ever budge them from their beliefs. Presumably, they would flip this argument on me, suggesting that my own bias for the privately held model was equally rigid. Perhaps. But between us, I am the only industry analyst in the world who has actual experience starting and running an international online gaming company, which gives me a far more detailed perspective on the pros and cons of each model. And my experience tells me that, taken as a whole, private beats public every time. eGR is run by reporters who are on the payroll of the public companies and none of them are qualified to have an opinion in this area as I see things. There are no gaming industry executives working on their content, so how can they understand this complex area?