New York's J. Gary Pretlow pushes for mobile sports betting
January 29, 2020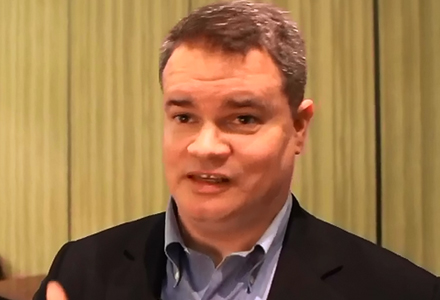 As discussed last week, one of the biggest headaches for state regulators in the United States is figuring out how to deal with online gambling taxation and how it applies to interstate compacting.  Another related issue with compacting is suitability- how will each state define "bad actors" and how will these varying definitions influence interstate compacting?
Joe Brennan who spoke on New Jersey regulation yesterday at the iGaming SUPER Show is concerned that the industry as a whole is placing too much focus on how to define a "bad actor".  This obsession was fueled by the news that PokerStars was going for a license to operate in New Jersey via purchase of a land based gambling company.  There are some who believe that Stars should be banned from operating in the US as they continued to accept players post UIGEA, but there are also those who believe Stars had every right to continue operating post UIGEA as the definition of "illegal internet gambling" was never defined to include online poker.  Other than this debatable issue, Stars has proven they are nothing but a stand up, solid organization.
Rather than focus on these types of "bad actor" issues, Brennan urges the industry to let the government put forth the regulation first because we don't even have that yet!  He says "things aren't moving fast" and that "the pause button has been hit" because we're obsessed with who is a bad actor and who is not. "Let the regulators do their job!" he says.
Its true that both New Jersey and Nevada have turned away gambling companies who have applied for licenses and they also have a history of bringing in companies that are "eyebrow raising", Brennan jokes.  He also advises avoiding the whole "this company is a bad guy, that company is a bad guy" because lets face it, every company has skeletons in the closet, even including the good old brick and mortars.
While the natural instinct is to look for answers now, most regulators have yet to determine suitability guidelines and all regulators have yet to tackle the interstate compacting dilemma.  The main message for the online gambling industry in the meantime is to let the regulators move forward and to let them do their job.  "You don't have to boil the whole ocean at once, lets just do it one pail at a time," Brennan says.