iGaming in Spain – Europe's Next Big Market Webinar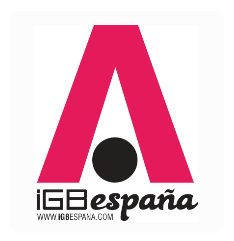 [buttonrow count="1″]
[button link="https://www3.gotomeeting.com/register/543882406″ copy="Website" onerow="true" target="_blank" /]
[/buttonrow]
In advance of iGB Espana in November, a free webinar will be held on July 14, 2011 from 3PM-4PM BST. Europe continues to regulate at an incredibly fast rate. Spain is now following in the footsteps of Italy and France. The Webinar, entitled "iGaming in Spain – Europe's Next Big Market" will discuss topics such as the implications of this growth in the iGaming industry.
The Spanish are a nation of gamblers and bet a higher proportion of their income than most other nations.  The Spanish gamble over an estimated € 1.9 billion a year equal to around € 480 per head or some 15 per cent of the average net household income.
Mr. Albert Agustinoy Guilayn, Senior Associate from Cuatrecasas (Goncalves Pereira) will be providing a deeper insight into some important issues on why we should take a closer look at Spain rather than other markets.
Specifically the iGB Espana Webinar will go over topics such as, an analysis of the main features of the new Spanish Gambling Act, description of the licenses required to operate online gambling activities in Spain, requirements to operate a Spanish online gambling business, description of the transitory period set forth in the Act.
General requirements to be fulfilled in order to operate a Spanish online gambling business, advertising and sponsorship regime, general tax regime, legal, financial and technical requirements will be included in the iGB Espana webinar.
To register for the iGB Espana webinar, click here.
After registering, you will receive a confirmation email containing information about joining the Webinar.
System Requirements:
PC-based attendees
Required: Windows® 7, Vista, XP or 2003 Server
Macintosh®-based attendees
Required: Mac OS® X 10.4.11 (Tiger®) or newer