It's only fitting that a company with "international" in its name should try to be as global as possible. International Game Technology (IGT), which primarily serves the casino and lottery gaming segments, is diligently working on improving its international operations, and has made a few adjustments on the top floor to make that happen. Going forward, as of yesterday, Renato Ascoli is now the CEO of global gaming at IGT in an effort to help the company "reduce complexity and increase organizational efficiency."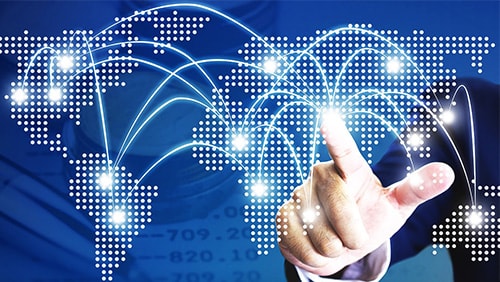 Prior to beginning his new role, Ascoli was IGT's CEO of North American operations. However, the position wasn't limited to just what was going on in the U.S. and Canada; he was also responsible for product development for all gaming, digital and lottery activity for IGT everywhere except for Italy, according to IGT's website. Now, as the head of global gaming, he will oversee, among other things, PlayDigital, Sports and Italy gaming, global gaming sales, global gaming product management, global gaming studios, global manufacturing, operations and services including global gaming technology.
IGT's CEO, Marco Sala, says in a press release about the change, "A simplified organizational structure grounded in our core competencies creates a stronger, more focused IGT. We have always maintained a customer-first mentality and are positioning ourselves to meet ever-evolving needs in a dynamic, global marketplace. Global product segments enable us to leverage our extraordinary talent, unique insights as both an operator and service provider, and economies of scale to continue delivering unrivalled gaming experiences and create value for all stakeholders."
Along with Ascoli seeing his list of responsibilities increase, Fabio Cairoli will now manage IGT's global lottery operations as chief executive. Cairoli has led the company's business in Italy as its CEO, and started as the Senior VP of Business eight years ago. As he takes on new challenges, he will be responsible for IGT's global lottery sales and operations, global lottery product and sales development, global lottery technology and support.
Joining the shuffling of personnel, Walter Bugno is now the head of "new business and strategic initiatives," a group designed to oversee and direct "business development in jurisdictions where IGT is not present, and where – while there may be a company presence – there is no defined product segment presence." Bugno previously held the title of CEO, International at IGT. 
The gaming company has been undergoing a lot of changes this year as it looks to strengthen its international presence. This past April, it picked up a new chief financial officer by way of "Max" Chiara while also seeing a shake-up of the board of directors. As with virtually all players in the gaming industry, IGT has taken a major hit due to the coronavirus, and will use the restructurings to help recover from the blow. The company was trading at $17.54 last March, and now sits at $9.57 as of yesterday. The good news is that it has been climbing since June 26, when the price was $8.19, so perhaps it's on the right track.