Bodog has a wide reach across the world to provide sports gambling options to almost anyone looking to get in on the action. The past couple of months, because of COVID-19, brought a drop in what was available, but things are starting to look up again. With the NBA, NHL and MLB all ready to suit up and get in the game in July, and the NFL right behind them, there will be no shortage of choices available. Even now, Bodog is seeing a lot of success, and a breakdown of this past weekend's action shows where sports gambling fans are turning. While the English Premier League (EPL) ruled last week, bettors turned their attention elsewhere this past weekend.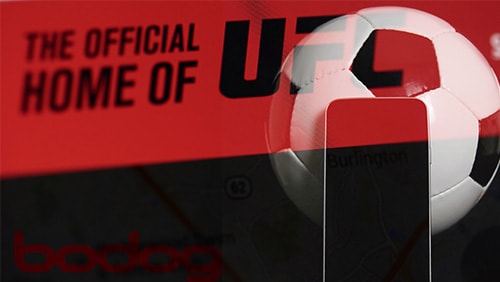 Looking at the numbers, Ultimate Fighting Championship/Mixed Martial Arts (UFC/MMA) saw the most action, driven by two different events. Dustin Poirier took on Dan Hooker and Mike Perry mixed it up with Mickey Gall in battles that kept fans on the edge of their seats. Ultimately, Poirier would win by decision on Round 5 in the UFC Lightweight Main Event on Saturday, while Perry would claim the victory following a decision in Round 3 in the Welterweight fight. Propelled by these two events, along with the matches between Brendan Allen and Kyle Daukaus and Maurice Greene and Gian Villante, UFC/MMA accounted for 21.19% of the Bodog action this past weekend.
Football – the American kind – showed that it is still one of the most popular sports around, despite no live games currently being held. The season will kick off this September and, in the meantime, football fans are enjoying a little NFL 2020 Sims action. The simulated games come by way of Madden 2020, and 13.48% of Bodog's wagers this past weekend were on the football contests.
Despite those two taking the top sports on the list individually, soccer made a huge splash. Between Spain's La Liga and Italy's Serie A, they combined for almost 29% of all the wagers seen on the platform. La Liga slightly outweighed Serie A by about 3%, but the results show that soccer is still in control. Even though they didn't make the top ten list on Bodog, Germany's Bundesliga and the EPL would have supported soccer's command of the sports gambling scene.
Golf, with the ongoing Travelers Championship, was running almost neck and neck with the Chinese Basketball Association (CBA). A week ago, the CBA was in second place in the action, but is now in fourth with 12.05%, slightly behind the 12.54% seen through Travelers Championship wagers. Both did much better than eSports and horseracing, which saw 6.45% and 5.98%, respectively.