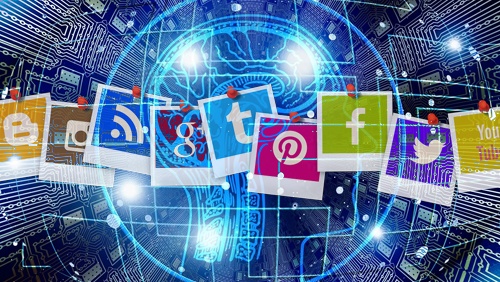 Artificial intelligence (AI) continues to become integrated in virtually all aspects of everyday life and, in many cases, people don't even realize that it's present. Chatbots, self-monitoring dishwashers, Alexa and so much more would not be possible if it weren't for AI, and Google is harnessing the power of machine learning to make picture searches on the Internet easier. The company's Area 120 team, which is behind the tech giant's experimental innovation, has created a new product called Keen, designed to specifically compete with Pinterest. 
Pinterest was co-founded in 2010 by Ben Silbermann, who now serves as the company's CEO. His net worth as a result of the initiative is now over $1.5 billion, according to Forbes, which is a strong indication of how powerful Pinterest has become. It's also the basis for Google's interest and its desire to topple the giant. 
Keen uses AI to help Netizens find more content they like. CJ Adams, one of the project's founders, explains in a blog post, "On Keen […] you say what you want to spend more time on, and then curate content from the web and people you trust to help make that happen. You make a 'keen,' which can be about any topic, whether it's baking delicious bread at home, getting into birding or researching typography. Keen lets you curate the content you love, share your collection with others and find new content based on what you have saved." The application is already available for Android and there is also a web-based version available. 
Application users can establish aptly-dubbed "keens" for any topic. These are essentially content groups based on the user's criteria, such as "humpback whale migration" or "flower garden maintenance," and Keen learns from the choices that are made. Users can select the content from related searches, share their selections with others and look for similar content to mark. Adams states, "The more you keep in a 'keen' and organize it, the better the recommendations will be. Even if you are not an expert on a topic, you can start creating a 'keen' and save some interesting gems or links that you find helpful."
Users can also opt to make their "keens" public or private to give an extra layer of control. Collaboration on a particular project is made easy, as users can select others to add to a particular collection to make it a group effort. Asserts Adams, "Keen is not meant to be a place to spend endless hours surfing. It is a place for your interests: a place to grow them, share them with your loved ones, and find things that will help make this life count."