Macau's gaming regulator, the Gaming Inspection and Coordination Bureau (DICJ for its Portuguese acronym), now officially has a new director. When Paulo Martins Chan announced that he wanted to give up the position and return to the Public Prosecutions Office, it didn't take long for a successor to be named, and Adriano Ho was the man tapped for the job. The transition was completed yesterday, and Ho has promised to fulfill his duties in correlation to the best interests of the public while serving at all times with integrity.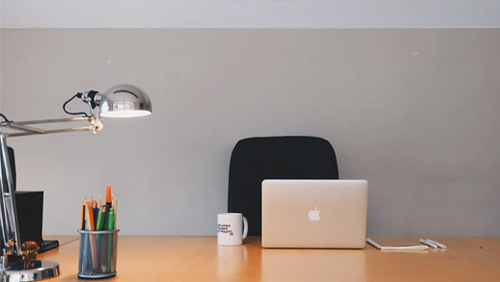 Ho's appointment was first announced yesterday in Macau's Official Gazette. Before coming in to take control of the DICJ, he had served as an advisor to the Secretary for Security. Prior to that, he had been the head of the Macao Sub-Bureau of the China National Central Bureau of INTERPOL, a position he maintained for six years from 2004 to 2010. He left that position to direct Macau's Judiciary Police Criminal Investigation Department from 2010 to 2012 before overseeing the Gaming-related and Economic Crimes Investigation Department for two years from 2012 to 2014.
Ho was sworn in yesterday by Lei Wei Nong, Macau's Secretary for Economy and Finance. He feels confident in Ho's ability to oversee the DICJ and help continue to make it operate with more transparency and regulatory oversight, traits that are needed more than ever as Macau begins down the long road to recovery following the coronavirus pandemic. With virtually zero gaming revenue coming into the city for a couple of months, certain individuals could look for creative means to receive quick injections of income.
For his part, Ho knows what he's getting into and is ready to meet the challenges head on. He said during his inauguration on Wednesday that he is ready to enforce government regulations to provide better control over gambling while, at the same time, implementing new applications that can help increase efficiency in the department. He added that he expects to be able to create a more solid internal infrastructure and promised to "serve the public with integrity" as he fulfills his duties.
Ho has a lot to do as he settles into his new office. One of the first tasks is helping Macau rebound from the blow to the gut it received from COVID-19. That's an effort that will require participation from different government departments and private entities and which won't find a quick resolution. At the same time, he has to start getting ready to address Macau's casino licensing renewals, which are coming up in two years. The city's six casino operators are still waiting to be informed on how exactly the tender process will be conducted and time is moving quickly. Macau officials have already asserted that the transition of power at the DICJ won't alter the timeline for the tender renewals, but details on the process need to be delivered soon to allow casino operators to make necessary preparations.