Like so many companies around the world, Google began letting much of its workforce work remotely this past March as it continued operating amid coronavirus-induced lockdowns. Also like many companies, it has realized that remote work is proving to be more reliable than previously expected. In order to do its part to ensure social-distancing guidelines are consistently met, and that COVID-19 doesn't make a resurgence, Google is going to allow workers to continue to work from home until the end of the year (maybe longer if things go well). Understanding that remote work carries certain additional expenses that individuals may not be economically prepared to incur, the tech giant is giving all of its employees $1,000 to be used to purchase equipment that will make their new home offices better equipped to facilitate the employees' jobs.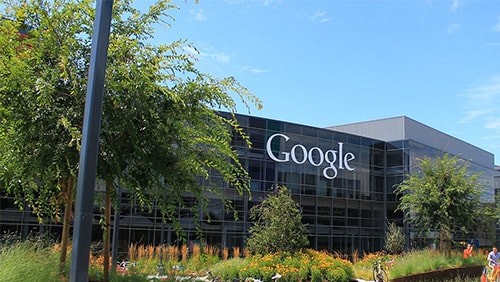 Google is one of the few companies that has established an entire department dedicated to the health and wellbeing of its employees. According to CNN, Lauren Whitt, who oversees the company's efforts as the Wellness Manager & Resilience Lead, is helping facilitate the transition to work-at-home practices. She is involved in assisting with the setup of virtual training and is in constant contact with department managers to ensure that they're following through with the company's mental health programs for employees. 
Whitt told CNN in an interview, "We are asking [the managers] to check in on the well-being of their team, to ask about how their team is doing. We do not want our managers to be therapists, counselors, advisers in any way on the mental health space. We do want them to check in on: 'How is your well being?' 'How are you doing?' 'How is life going for you right now?' And if there are signs or indications that there may be something going on, to be able to connect the Googler with the wealth of resources and suite of services that we have available."
The company employs ten individuals to lead its global well-being and mental health teams around the world. They are responsible for working with all of Google's team members and facilitating assistance to those employees who need to vent or who need some help dealing with pressure caused by either the global pandemic or just routine, everyday issues. 
That effort is further supported by Google's "Blue Dot Program," a peer-to-peer mental health community. Google launched the effort a few years ago, and gives employees the opportunity to discuss issues, in a private setting, with a peer who can offer perspective or insight. It's all part of the company's goal of supporting its employees in all aspects of their lives, not just when they're on the clock. 
Of the $1,000 bonus given to employees to allow them to purchase home equipment, Whitt explains, "For us to be able to provide resources for Googlers to set up the most productive workstation at home so that they have an opportunity to separate 'When I am in this space I am focused on my work and I am focused on these things, and when I step away from this space I am able to detach from work, I am able to connect with my family, my friends, my pets, the people in my community outside of this work box' is really important. The routine and the habits that we used to have in the office are so important for us to translate those and set new routines and new habits into the workspace and work setup that we have at home."