Some people feel the need to make themselves relevant, even when they're not. Daniel Harrop, a Rhode Island resident and psychiatrist with a past that includes several failed attempts to have his name on the front lines, has been trying to prevent the state from offering legal sports gambling, only to have his actions meet a brick wall each time. He's now on strike two, and will almost certainly look to make one more swing of the bat before striking out.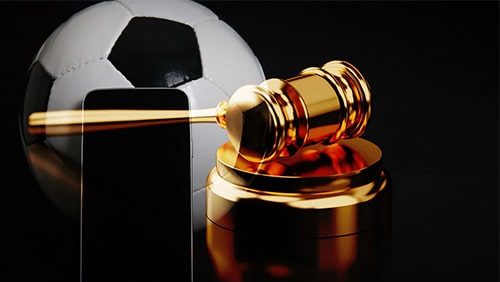 Harrop had tried to become the mayor of the city of Providence in 2014, but lost. After Rhode Island decided to legalize sports gambling last year, he decided it was his mission to stop the activity, arguing that adding sports gambling required a constitutional amendment, which could only be granted by the state's residents through a public vote. A judge threw out that lawsuit on a technicality, explaining that Harrop couldn't sue because he had not been directly impacted by the legalization of sports gambling. Strike one. 
Not ready to walk away, Harrop returned to the plate with a betting slip from a previous sports wager he had placed (and lost) – he could know show he had skin in the game and, as a result, was a victim of legal sports gambling. This, said Superior Court Judge Brian Stern, was enough for Harrop's revival of the lawsuit to move forward. 
Stern and Harrop were back in court this week, according to The Providence Journal, where Harrop once again tried to defend his argument that a constitutional amendment was needed. However, he didn't find any more support for his assertion this time around. The judge denied the claim, siding with the state government and its rebuttal that voters had given approval of sports gambling when they agreed to allow table games at a Tiverton casino. That approval was the public saying yes to gambling expansion in the state. 
Judge Stern added, "The court finds that based on the plain language of the referenda questions and the definition of casino gaming … voters had 'fair notice' that they were broadly approving all casino gaming and any other game included within the definition of Class III gaming. Voter approval of the Referenda Questions was not strictly limited to table games simply because table games were explicitly listed. Rather, voter approval encompassed all state-operated casino gaming." Strike two.
Harrop, through his lawyers, has already indicated that he's going to adjust his grip and swing for the fences again. He plans on taking his case on Rhode Island's Supreme Court, but it's doubtful he'll find a friendly ear. Apart from the fact that legal precedent is against him, the economic impact to Rhode Island caused by the coronavirus pandemic will have the state looking to shore up its finances by virtually any means necessary. This will almost certainly include allowing legal sports gambling to continue so that the state can generate revenue wherever possible. Most likely, Harrop's going to pick up strike three and will be sent to the locker room.