The International Betting Integrity Association (IBIA) continues to charge forward as it looks to instill a greater amount of confidence among consumers in the gaming industry. It has already introduced a number of initiatives to ensure that everyone knows that it means business and has its fingers on the pulse of gambling operations around the world. In one of its latest endeavors, the IBIA has signed a memorandum of understanding (MOU) with an online gambling trade group out of the Netherlands, Stichting Speel Verantwoord (SSV), which is going to lead to better clarity and transparency for the country's gaming community.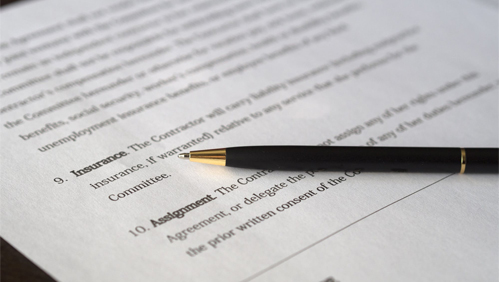 SSV, translated into English, is Play Responsible Foundation, which is precisely what the trade group is designed to address. The new arrangement it has made with the IBIA will lead to collaboration on a number of integrity-focused projects, including the promotion and creation of workable regulated gambling markets and "consumer channeling," according to a report by SBC News. In addition, they will be working on other initiatives that will focus on integrity and consumer protection for the entire gaming ecosystem.
SSV Managing Director Peter-Paul de Goeij asserts, "There are a significant number of companies that are members of both associations and there is clear benefit for our two bodies from working closely in the lead up to the introduction of the remote gambling law.
"Whilst both associations welcome the opening of the market, the law places a number of restrictions on certain betting products on integrity grounds, which both the SSV and IBIA have questioned; there is a general concern about the impact on consumer channelisation and market viability."
The IBIA, which recently saw Betcris become its first member out of the Americas, has been working diligently to ensure fair play for all gamers everywhere it can make its voice heard. When Austria implemented new gambling last year, it was on the front lines to show its consternation over policies that seemed to favor land-based gaming over online operations. It took its case directly to the European Commission, hoping to find a quick and equitable resolution that would put both gaming channels on equal footing.
The group will be there in the Netherlands to help ensure that its gaming space develops in a way that is fair to everyone and that offers consumer protections. The CEO of the organization, Khalid Ali, says of the new initiative with SSV, "The Netherlands law presents a number of opportunities and challenges for operators concerning the availability of betting and related integrity issues. We will be seeking to work closely with the SSV to establish a working relationship with policymakers and other stakeholders to discuss those issues in more detail and to ensure that the market opening is successful. This includes supporting the licensing requirement for all sports betting operators to be a member of an integrity monitoring body, and where the Dutch law specifically mentions IBIA as a best practice model."