With the U.S. Open still scheduled to go ahead in August, one of the most interesting questions for tennis fans about the tournament is whether Roger Federer can win the 'Race to 21' Grand Slam titles and win his first final at Flushing Meadows since 2008.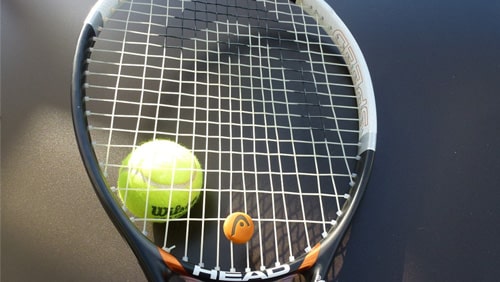 Rusedski, in an interview with Tennis365, said that while many have joked that the current crisis is a help to Federer's recovery from injury, the serious question is whether the 'Fed Express' will be able to go through the gears once he's back on court.
"I think it's going to be pretty difficult for him to challenge for the Grand Slams when we start again," said Rusedski "He will be 39 by then and winning major titles at that age will be very tough."
Backing up Rusedski's remarks about Federer's physical capabilities, the Swiss former world number one hasn't won at Flushing Meadow in 12 years, longer than many would credit given his former dominance of the event, with five years of consecutive victories between 2004 and 2008. In those five consecutive wins, he beat five different men in the finals: Lleyton Hewitt, Andre Agassi, Andy Roddick, Novak Djokovic and Andy Murray. In fact, since Federer last won it, he has only reached the U.S. Open final twice, losing to Juan Martin Del Potro in 2009 and Djokovic in 2015.
"I have been watching videos of Novak Djokovic practising," continued Rusedski. "Nadal is back on the court and I just don't see what new dimensions Federer can bring into his game at this stage to win Grand Slam titles at this stage of his career if those two guys are at their best."
The reigning champion at Flushing Meadow is Rafael Nadal, and the Spaniard is only a couple of victories in Grand Slams from surpassing his main rival's incredible haul. Last year's amazing five-set victory against Russian Daniil Medvedev was one of the Spaniash player's finest wins of his whole career.
Federer may have been written off by Rusedski, but he has form for coming back stronger in the recent past. In 2017, Federer came back after knee surgery at 35 years old, having been written off in some quarters. Instead of faltering, Federer won both the Australian Open and Wimbledon in 2017, following up with his latest Grand Slam and his 20th major title back in Oz during January 2018.
Rusedski, however, does not believe there will be a repeat of those heroics if the U.S. Open does return in August.
"Last year at the U.S. Open, Roger got tired in the heat and lost out in the quarter-finals. While it would be a great story if he could win it, I still think Djokovic and Nadal are the guys the rest will need to beat."
With the U.S. Open likely to play a little more like the Australian Open, coming as it does after an extended competitive break in action for players, Federer will be hoping he can draw on recent happy memories of his triumphs 'Down Under' when he heads into the empty stadiums of New York. Having previously stated his lack of happiness for Grand Slam tennis with no fans being present, Federer may face the greatest challenge of his career to date.
Can the Swiss superstar win what might rank among his best Grand Slam wins in a country torn apart by the Coronavirus and race riots? If ever there was a player able to rise from the ashes it was Roger Federer. Here are the current betting odds on who will lift the trophy if and when the U.S. Open returns to our screens.
U.S. Open Men's Championship Best Odds (courtesy of Oddschecker.com):
Novak Djokovic – 6/4
Rafael Nadal – 4/1
Roger Federer – 8/1
Daniil Medvedev – 10/1
Dominic Thiem – 14/1
Stefanos Tsitsipas – 16/1
Alexander Zverev – 20/1
Stan Wawrinka – 40/1
Nick Kyrgios – 50/1
Andy Murray – 100/1