Tote Ten to Follow launched for Flat season with over £100,000 to be won
New Pool Guarantee Service, alongside Tote Guarantee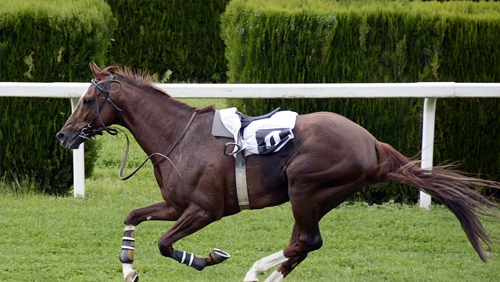 Monday 1st June 2020 – Today, ahead of the return of British racing on Monday, the Tote is launching new innovations to enhance the pool betting experience for customers.
Tote Ten to Follow
Following the successful return of Tote Ten to Follow for the jumps season, the competition is back and is now open for racing fans to select their horses and own their stables for the flat season.
There will once again be three Leagues with big prizes and a 0% takeout by the Tote:
A main League with just a £5 entry where the size of the top prize is dependent on the number of entries. 70% of the pool will go to the winner with 30% distributed between 2nd to 100th place
A Free-to-Play League with a £5,000 top prize
A Charity League with a £5,000 top prize
There will be monthly prizes from June to September inclusive, with £10,000 and £1,000 for the top player each month in the main League and Free-to-Play League respectively
There have been a number of innovations to the game, making it easier for players to enjoy:
Amending stables: The competition is now open with players able to enter up until 11am on Tuesday 16th June ahead of the first day of Royal Ascot. For the first time players can edit their stable at any point during this period, so there is no disadvantage in submitting a stable early. In the event of a dead heat, the player who entered their stable earliest will assume the higher position. The season is set to run until Champions Day at Ascot on Saturday 17th October, with a transfer window in August, but may be subject to change given potential amendments to the fixture list
Creating silks for stables: Players can really feel like an owner by creating their own silks for their stables
Private Leagues: Mini leagues are available allowing players to take on their friends, family, and colleagues
Creating multiple stables: There are now two ways to play the game. If players are looking to create stables one by one, they can use Simple Mode. For those wishing to create permutations, Pro Mode allows players to create and enter their own box perms easily. Box perms allow players to be more efficient with permutations to ensure that all stables have the correct balance of horses. For example, if a player thinks they need three top quality sprinters in their stable, but like five, they can create a box that allocates three positions out of ten to sprinters and add their five picks. This would then ensure that each possible combination of any three of those sprinters is added to a stable. You can do the same for horses you think will target certain bonus races or segment your stable anyway you like
Full details about Tote Ten to Follow, including the scoring system, list of eligible horses and bonus races for the 2020 flat season can be found at www.tote.co.uk/ten-to-follow.
The jumps season Tote Ten to Follow saw Richard Hutchinson win over £177,000, while twice Grand National winning jockey Davy Russell won the Charity League splitting his winnings between Clionas, which supports families with terminally ill children, and the Irish Cancer Society, for which Davy and Jim Bolger organise an annual hurling match.
Bigger Pools
With the return of British racing, the Tote will be offering a new Pool Guarantee Service (PGS) to customers.
Given racing will be behind closed doors for the foreseeable future, there will be no betting into pools from customers at racecourses. In addition, retail bookmakers are currently closed which will further impact on the pool volumes.
PGS will see the Tote replace some of this liquidity with a similar spread of activity ensuring customers can bet into robust pools where prices will be more stable for several hours ahead of each race. The prices that customers see when they bet with the Tote will be much more likely to reflect the final dividend paid out on winning bets and reduce the impact of last-minute price fluctuations.
This was an issue directly raised by racing fans who engaged with the Tote Town Hall initiative in 2018/19. This work sought to better understand how to boost the appeal of pool betting in the UK and improve the experience for customers, which is central to all ongoing developments at the Tote.
All customers betting on UK Tote-hosted pools will benefit from PGS which will be implemented on all pools on British racing, as well as Tote-hosted pools on racing in Hong Kong and France, including Placepots. Initially, Win, Place, Exacta, Trifecta, Swinger, Placepot and Quadpot pools will all benefit from PGS.
PGS will operate alongside Tote Guarantee, which ensures the Tote will always match the industry Starting Price (SP) or exceed it if the pool price is bigger on all Win bets. Tote Guarantee was launched on tote.co.uk in February, along with extensive trialling across racecourses, including at the Cheltenham Festival.
Alex Frost, Chief Executive of the UK Tote Group, said: "Like so many people, all of us at the Tote are excited to see the return of British racing. Despite the challenging environment it will bring great cheer when the starting stalls open for the first time at Newcastle Racecourse on Monday and we can all enjoy racing on these shores for the first time since March.
"We are clearly in unprecedent times and this calls for all of us to look at new and innovative ways to enhance the enjoyment of watching and betting on racing. The Tote stands shoulder to shoulder with everyone in the sport and we are playing our part in growing the appeal of pool betting and the role of the Tote in supporting the sport.
"We hope customers will engage with Tote Ten to Follow for the flat season with the enthusiasm they did during the jumps season, while Tote Guarantee and the new Pool Guarantee Service aim to further enhance the value and appeal of pool betting. There is much more to come from the Tote and we look forward to sharing more news with racing fans over the summer."
About UK TOTE GROUP
UK Tote Group is the proud owner and steward of the Tote, the UK's leading pool betting operator.

The Tote has been a core part of British horseracing since 1928 when it was established by Parliament under Winston Churchill as Chancellor of the Exchequer, to provide the public with a safe way to bet and vital funding for the sport.
UK Tote Group is committed to fulfilling Churchill's founding mission through a revitalised Tote which provides better value and an improved experience to customers, as well as funding for British horseracing.
The 90-year-old British company is backed by racehorse owners and breeders from around the world and has an exclusive partnership with 55 British racecourses to provide pool betting services to the six million people who attend race meetings in Great Britain every year, alongside an alliance with Tote Ireland.
The Tote employs 90 people who are based in the Tote's main office in Wigan and a satellite office in London.
For more information about the UK Tote Group please visit www.uktotegroup.com and follow us @UKToteGroup and @ToteRacing.