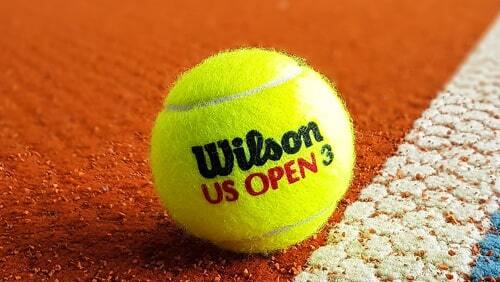 Tennis fans have spent the best part of three months hoping that they'll see players like Andy Murray, Rafael Nadal Roger Federer and current world number one Novak Djokovic back on the court during this enforced sporting hiatus.
First, the French Open was postponed, setting the Grand Slam game back by weeks. Then, a hammer blow, as Wimbledon was completely cancelled, with the 2021 Wimbledon Championships the next time a Grand slam will be won on grass.
During this period, however, while players were battling to virtual tournament wins (Andy Murray), raising money for COVID-19 victims (Djokovic and Nadal) or drinking red wine (Nick Kyrgios), everyone has been hoping that behind the scenes, tour operators have been working on ways to bring Grand Slam action to tennis fans around the world.
It seems like the powers that be have been busy.
The U.S. Open organisers have announced that at present the event is not cancelled, meaning that it could go on as planned in August. This would be the first Grand Slam to return, but if it does so, most players expect that it will do so behind closed doors without tennis fans in the stadium itself.
British player Dan Evans gave his thoughts on that in the Guest List podcast on the BBC, and he saw it as a positive.
While the cancellation of Wimbledon cast a shadow over the remainder of the tennis year, the potential rescheduling of the French Open in the Autumn could yet revitalize the sport in what could have been a fallow period.
According to the latest reports, Andy Murray is one of a host of players who would be looking to return to the court if the clay of Roland Garros welcomes players back on court.
"I would definitely play on the clay if it goes ahead." Murray told CNN. "I'm a bit skeptical whether it will – I would imagine tennis would be one of the last sports to get back to normality because you've obviously got players and coaches and teams coming from all over the world into one area. I would be surprised if they were back playing sport by September-time."
Murray's doubts may be well-founded due to the logistics of the sport, but French Open tournament director and former ATP player Guy Forget is convinced that it will happen. He told a French radio station, Europe 1, that 'the signs are heading in a positive direction'.
"We don't know what's going to happen in a month or two," said Forget, "We will adapt to whatever the government tells us. We should be ambitious and optimistic. We hope Roland Garros will take place, and under favourable circumstances."
While Roland Garros themselves originally mooted a date of September 20th for the tournament to take place, that seems unlikely, with October far more expected as a realistic timescale. Again, it's sure to be behind closed doors or with socially distanced fans.
"There are still so many question marks," Forget went on during his interview. "The city of New York is even more affected by coronavirus than France. [They'll] make an announcement around about mid-June to explain how the U.S. Open will look."
We look forward to that happening just as much as we do a Djokovic passing shot, Murray return winner or a Rafa Nadal forehand. With millions tuning in from home, and tennis stadia traditionally holding way less supporters than football stadiums, fans being present might have less of an effect than in other sports. It remains to be seen whether Grand Slam tennis comes back at all in 2020, but if it does, then there might well be a surprise winner in either or both the U.S. Open and French Open events.