Odds courtesy of OddsShark.com
After racing last Sunday and Wednesday at Darlington in South Carolina, the NASCAR Cup Series heads to North Carolina this Sunday with one of its signature events of its annual schedule: The Coca-Cola 600 at Charlotte Motor Speedway, which will run on the American Memorial Day weekend for the 60th consecutive year.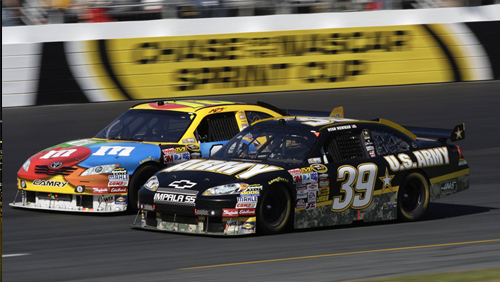 The Coca-Cola 600 is arguably the second-biggest event on the schedule behind the season-opening Daytona 500 and also the longest race on the slate. It's a bit unusual with the 6 p.m. ET start time because the race starts in sunshine and ends at night – last year's took nearly five hours. Track conditions change throughout with the drop in temperatures, etc.
While there will be no fans in attendance again and no practice sessions, there will be qualifying for this race unlike the two in Darlington.
Darrell Waltrip holds the record with five victories in this race, while Jimmie Johnson leads all active drivers with four, last in 2014. He's +1400 this week and also leads active drivers with an average finish of 12.2 at the track with four wins in other races at Charlotte (so eight total at the track).
The last driver to get his first-ever Cup Series win in this event was Austin Dillon in 2017 for Richard Childress Racing. It was the first win for a No. 3 car in Cup since October 15, 2000, when Dale Earnhardt won at Talladega. Dillon is +5000 to win again, and he's the grandson of Richard Childress.
Joe Gibbs Racing can claim the past two winners of the Coca-Cola 600 with Martin Truex Jr. taking the checkered flag in 2019 and Kyle Busch the year before. Truex Jr., who led 116 laps last year, also won this event in 2016 as well as the 2017 Bank of America 500 at the track. Truex is a +550-second favorite Sunday and Busch, who finished third in this race last year, is the +450 favorite.
Denny Hamlin's average finish of 12.3 in all races at Charlotte is second-best among active drivers to Johnson, but Hamlin has yet to win at the track in 27 tries. He does have nine Top-5 finishes. Hamlin, who won Wednesday's rain-shortened Toyota 500 at Darlington, is +1000.